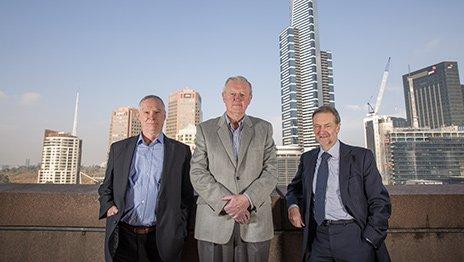 Investment in adolescent health could reap huge financial and social benefits for developing nations according to research conducted by VISES.
The Victoria Institute for Strategic Economic Studies (VISES) will measure the economic and social value of investing in the health and wellbeing of the world's poorest teenagers.
The work, led by VISES Director Professor Bruce Rasmussen, Professorial Fellow Peter Sheehan and Dr Kim Sweeny, uses demographic data from various international agencies to calculate the cost efficiency of spending money on programs to improve adolescent wellbeing.
Professor Rasmussen says adolescents are often neglected in international research because young people are generally thought to be in relatively good health – they have passed the age of early communicable diseases, such as measles, and are yet to suffer problems that come with ageing.
But the VISES team has studied a range of possible interventions intended to solve problems that make life very challenging for adolescents, particularly girls, such as child marriage and sexually transmitted diseases.
"If you can make adolescents healthier, they can be more engaged in education," Dr Rasmussen says. "When leaving school they're more productive workers than they would have otherwise been. They can generate further economic growth."
VISES studied potential health education and other interventions for adolescents aged 10 to 19 in 74 developing countries identified by the World Health Organization.
VISES' work on adolescents follows the success of its research into the economic benefits of investment in maternal and child health, the results of which were published in the leading medical journal The Lancet in 2013.
Other project collaborators include former UNESCO education modeller, Dr Babette Wils, Professors George Patton and Susan Sawyer from the University of Melbourne, and Professor Angela Taft from the Judith Lumley Centre at LaTrobe University.