Victoria University has thousands of mature-age students who have returned to study.
Some mature-age students have never completed secondary school, some are already in the workforce, and some are returning to study after a long break.
Whatever your reason for returning to study, we offer a range of flexible course options and support services to help you achieve your goals.
Mature-age students come from diverse backgrounds and return to study for many reasons, such as a career change, to expand their skills, or just for personal enjoyment. We can help you through the process.
Choosing a course
VU's study pathways mean that you can do an apprenticeship, certificate, degree or postgraduate studies, entering from various points and exiting when you've reached your goal.
We also offer a full-time 13 week foundation studies program as an alternative pathway into TAFE or university study.
Our courses offer flexibility, so if you want to vary the amount of time you spend studying each year, or even take a break for a while, you can.
Browse our online course search to find a course that suits your career goals and lifestyle.
Find out more about how our courses work.
Victorian Certificate of Education at VU
Victorian Certificate of Education (VCE) is a senior secondary school qualification which is a prerequisite for entry into degree courses. VCE at VU is the same VCE course offered in secondary schools but is tailored for adults returning to study.
Undergraduate courses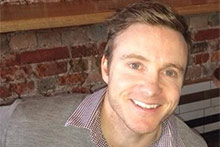 Whether you're interested in a career change or resuming study after a gap year, we'll make your return to undergraduate study as simple as possible.
Browse our range of undergraduate courses.
Postgraduate courses
Many of our students return to study after completing a bachelor degree or having been in the workforce for a number of years.
If you want to become more qualified in research or just want to expand your expertise in a specific field, postgraduate study can help.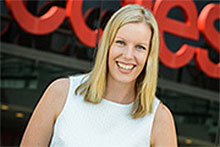 Browse our range of postgraduate courses.
Credit for skills and past study
VU recognises the valuable learning and life experience that students bring with them when they return to study.
We can credit academic, professional or life skills that are assessed and determined to be equivalent to the skills or knowledge that would be covered in specific units within a course. This could substantially reduce the time it takes to complete your course.
How to apply
You can apply for courses directly with VU or through the Victorian Tertiary Admissions Centre (VTAC).
Most courses start in late January or early March and may also have a mid-year intake. Some TAFE courses accept applications throughout the year.
Selection officers consider a range of factors when determining if an application is successful. In addition to previous academic performance, some courses allow you to lodge a personal statement about why you want to do the course and why you should be selected; others use folios, interviews or subject-specific tests. Once your application is assessed as successful, you'll receive an offer to enrol.
Financing your study
Costs of study vary depending on what you study.
All Australian citizens are eligible for Commonwealth Government-funded loans (HECS-HELP & FEE-HELP for Higher Education and VET FEE-HELP for TAFE). That means you can defer your fees and pay them back through the Australian Tax Office when your income reaches a certain amount.
VU also has a wide range of scholarships for TAFE, undergraduate and postgraduate students.
Support services
Balancing study with work, family and other responsibilities can be challenging. Here are some tips to help you stay in control of your studies:
Adjust your study load
Find a balance between your study load and your work or family. Remember that studying also involves self-study outside of class hours, so if it becomes too hectic, you may need to reduce your load.
Find time for self-study
It can be difficult to make time to study in a busy schedule. Ensure that you find a time in your week that suits you where you're able to quiet down and focus.
Look after your health
You will perform better if you are healthy so ensure a balanced diet, adequate sleep and regular exercise.
Develop a study plan
Once you have your timetable and an idea of when your assignments are due, develop a plan of the best times for you to study, whether this be evenings, mornings or weekends.
For further information, visit our support services:
Contact us
Call us on 1300 VIC UNI and one of our friendly staff will assist, or you can submit a question online to our support team.