We have a TV Studio with green room available for university and external groups to hire.
What we offer
Our TV Studio contains:
interview stage with white or black curtains
green cyclorama
large drama set
a full visual control room
audio control room
audio recording booth.
Technical support is provided for the duration of all bookings.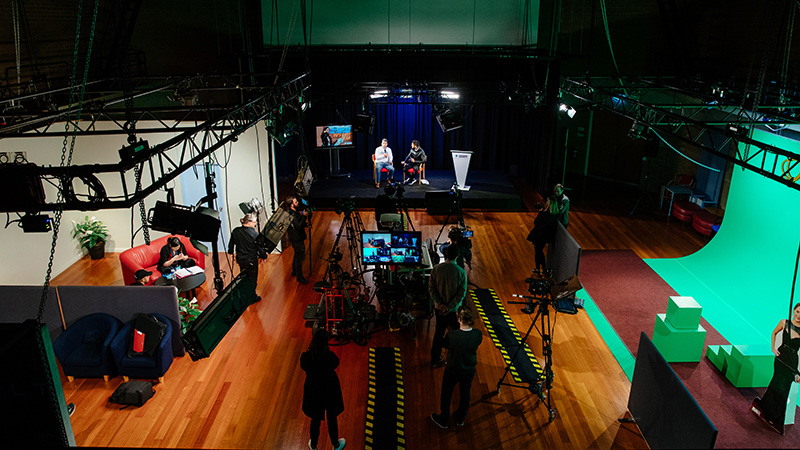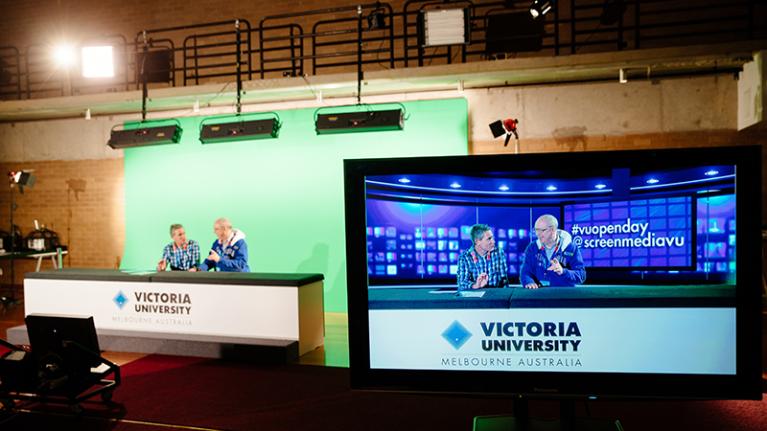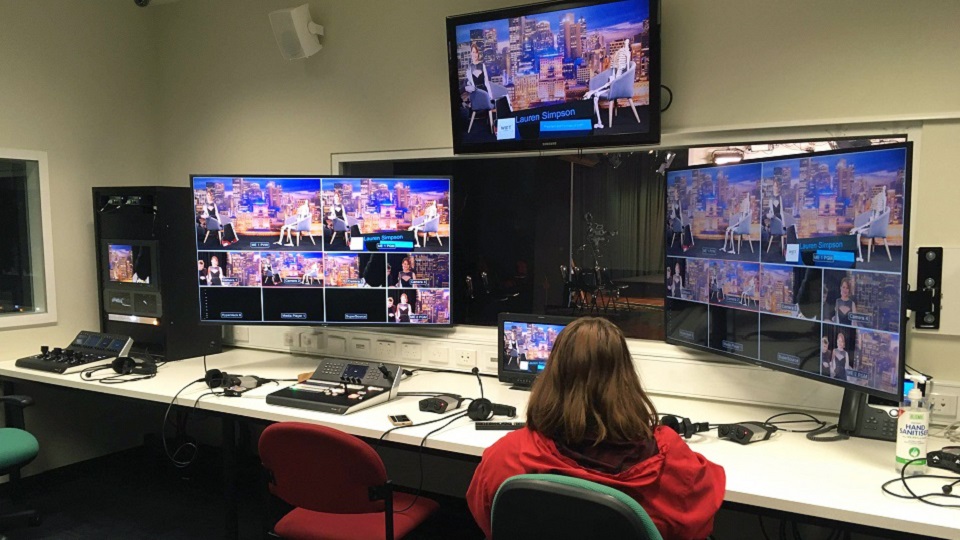 Rates & times
The studio can be booked at the following times:
standard hours: Monday to Friday, 9am—6pm
half day including bump in and out – 4 hours
full day including bump in and out – 8 hours
Requests for hire outside the standard times will be considered on a case-by-case basis, and may cost more.
Please contact us for hire rates.
Studio support
If requested, one studio assistant will be onsite to assist in the setup and running of the studio at an extra cost to the hirer.
This includes:
studio lighting
cameras
control room
audio booth.
It is expected additional crew will be supplied by the hirer depending on production requirements.
Production technician
We can provide a production technician, if required, who can assist in the operation and technical production of the studio at an extra cost (see table above). External clients should contact us directly to discuss project requirements.
Types of technical support that can be provided are control room and camera operation. If your production requires additional production and studio assistance please contact us directly for additional rates.
Book our TV Studio
Victoria University groups
External groups