West of Melbourne Economic Development Alliance (WoMEDA)
The West of Melbourne Economic Development Alliance (WoMEDA) was established with an independent board and the support of Victoria University in 2017.
The primary objective is to influence new economic development opportunities and create more local jobs in the West of Melbourne.
WoMEDA is focused on the area covered by the six Councils that work together through LeadWest (the regional organisation for the west): Brimbank, Hobsons Bay, Maribyrnong, Melton, Moonee Valley, and Wyndham.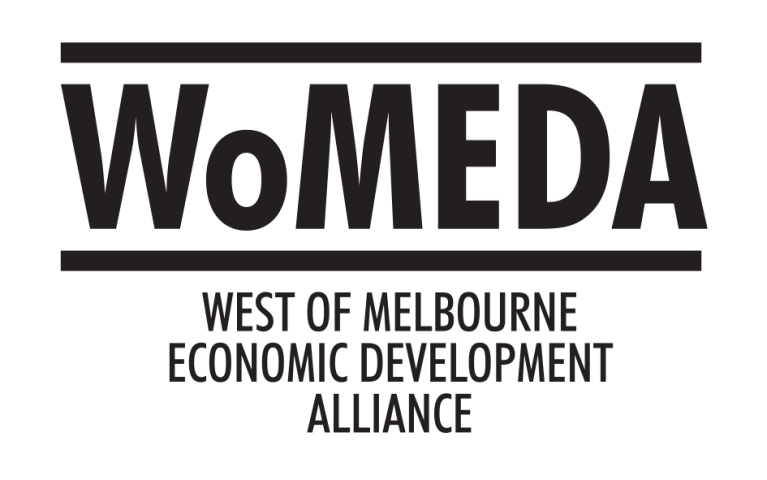 Latest WoMEDA report
Expanding & upgrading Scienceworks
Economic impact analysis by leading Victoria University economist, Professor Rod Maddock, has found that the economic impact of investment in the doubling of Scienceworks' size would be, at a minimum, 200 new jobs during the construction phase and about 100 new jobs after construction due to increased tourism.
Along with the Werribee Zoo, Scienceworks is one of two major cultural assets of the West of Melbourne, one of the fastest growing regions in Australia, approaching a population of one million.
Read the report: Expanding & upgrading Scienceworks: too big an opportunity to miss
Strategies
Since its establishment, WoMEDA has launched a number of landmark reports.
In 2017, WoMEDA launched The Economic Development Strategy for the West of Melbourne, with the focus explicitly on strengthening employment in the west, focused on three major employment hubs - Footscray, Werribee and Sunshine.
In 2017, WoMEDA released Investing in a Health Cluster in Footscray.  The 

Centre of Policy Studies

undertook an analysis of one of WoMEDA's proposals for the Footscray employment hub - to co-locate the proposed new Footscray Hospital with Victoria University at Footscray Park, to create a unique health, sport and active living precinct.
In 2019, WoMEDA expanded on Sunshine, and released Sunshine: Daring to be Great - Economic Development and Jobs Strategy for the Sunshine Gateway Precinct. The report details how economic growth and job development should be supercharged off the back of the significant State Government investment heading into the region over the next two decades.
In 2020, WoMEDA released Investing in a New Hospital for Melton, which outlines the importance of a new Melton Hospital to the local economy and explains how the hospital will create jobs for the region, as well as a preferred site analysis.
In 2021, WoMEDA released the report Werribee Precinct: A Vibrant Satellite City for Melbourne, which identified Werribee, with its booming population, as a logical location to develop a new satellite city in Melbourne's west.
In 2022, WoMEDA became a project partner in the the

Skills and Jobs for the West VU Rise

program. This project investigated the future jobs needs of employers in Melbourne's west, in three target industry sectors – infrastructure, digital economy and social services and care.


 

 
North & West City Deal
The Federal and State Governments committed to developing a North West Melbourne City Deal in 2019 and asked local communities to develop a plan for what it might look like.
In an unprecedented collaboration, WoMEDA, along with NORTH Link, the 13 local Councils represented by LeadWest and the Northern Councils Alliance, La Trobe and Victoria Universities, joined forces to develop shared priorities for the North and West Melbourne region.
It focuses on the eight priority precincts in the region that have been designated by the Victorian Government as:
priority precincts
national employment and innovation clusters
metropolitan activity centres.
This plan lays the ground work for 66 transformative and enabling projects as the blueprint for the region, and is the key to significant investment and job creation.
The next step in progressing the deal is to seek formal Memorandum of Understanding arrangements at a Commonwealth, State and local government level.
The WoMEDA Board
Board Members (as at July 2022):
Peter Dawkins – Chair, WoMEDA and former Vice-Chancellor and President, Victoria University
Aisha Nicolay – Executive Director, WoMEDA and Director, Fieri Consulting
Cathy Scalzo – Co-Deputy Chair, WoMEDA and CEO, Scalzo Family Office, Scalzo Food Industries
Stephen Wall – Co-Deputy Chair, WoMEDA and CEO, Wyndham City Council
Ameet Bains – CEO, Western Bulldogs Football Club
Louise Glanville – CEO, Victorian Legal Aid and Chair, Western Metropolitan Partnership
Celia Haddock – CEO, Maribyrnong City Council
Fiona Blair – CEO, Brimbank City Council
Russell Harrison – CEO, Western Health
Maree Lang – Managing Director, Greater Western Water
Merril Hotchkin – Head of Strategy and People, Metricon Homes
Adam Shoemaker – Vice-Chancellor and President, Victoria University
Kevin Thorley – John Holland CPB West Gate Tunnel Project
Jim Williamson
Executive Officer: Rachael Athanasiou, Manager, External Relations and Partnerships, Victoria University.
Contact us
WoMEDA sits within Victoria University.
For further information, please email  [email protected] .