Life at VU
Being a student is more than just going to classes. Check out what VU has to offer!
Stay up to date with what's happening at VU - like us on Facebook or follow us on Twitter.
Services & support
We have a range of facilities and services to support your learning and to help you get the most out of university life:
Find out more about getting help to support your studies.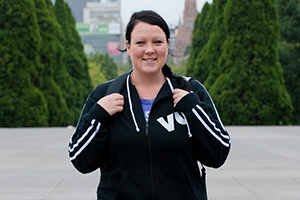 Our victories
Receiving a top position in the GradConnection Top100 Awards, identifying Australia's most employable graduates, was 'icing on the cake'.
Gaining industry experience is incredibly important for graduates and I applaud VU for having this as their focus.
Been accepted to VU?
Congratulations on receiving an offer to study at Victoria University!
Visit our welcome to VU site to find everything you need to enrol and get ready to study.