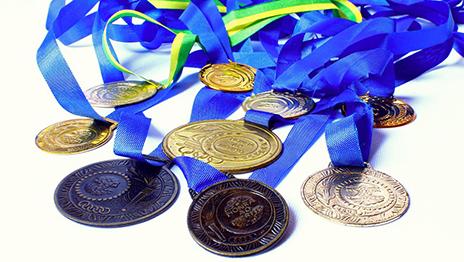 How much is an Olympic gold medal really worth?
Well, not much, according to Victoria University's Dr Camilla Brockett, a senior research fellow in the Institute of Sport, Exercise and Active Living.
"The value of a gold medal, in tangible monetary terms, is not worth a whole lot," she told ABC news.
"Athletes certainly wouldn't be thinking 'Hey now I've got the gold medal every door is open to me'.It doesn't generate lucrative sponsorships thereafter either."
As the Rio 2106 Olympic games kick off, Dr Brockett said while a gold medal enhances the profile of any Olympian it no longer guaranteed sponsorship deals.
She pointed to the mid to late-2000s - considered a sponsorship heyday - where athletes including Grant Hackett, Ian Thorpe and Stephanie Rice turned their Olympic success into multi-million-dollar-per-annum sponsorship deals.
Since then, the Russian doping scandal, Lance Armstrong's doping admissions and a spate of badly behaved athletes has impacted the amount of money up for grabs.
"Sponsors are more discerning with their sponsorship dollars, particularly for athletes on sporting teams," she said.
Dr Brockett added that sponsors wanted to ensure their brands linked to athletes with credibility.
"Pre-winning gold medals, athletes are well aware of that. There are plenty of induction programs and training for athletes to carve out a positive public profile," she said.
Read the full ABC news article here.