Wednesday 11 January 2017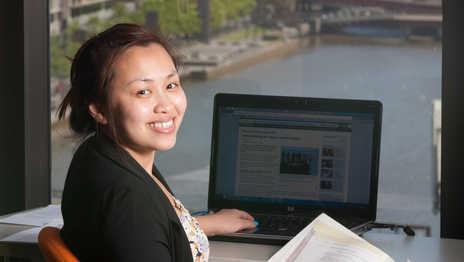 VU now delivers a new doctoral research program, the PhD (Integrated). The program is designed for people who have been unable to access a PhD because they lack research experience.
Applications are now open to begin your degree in Semester 2, 2017.
While this program provides an alternative pathway, it results in the same AQF10 level research doctorate award (PhD), with the associated course and learning outcomes.
Year 1 of the PhD (Integrated) is an intensive year of study that involves the completion of coursework units and a minor thesis conceptualised as a sub-project of the planned PhD. It provides a strong foundation for Years 2-4 of the degree when students continue with their doctoral research.
As an alternative pathway to a Doctor of Philosophy, the PhD (Integrated) is ideally suited to those who have a completed a masters degree by coursework with an average score of no less than 70%.
"This PhD program recognises that there are highly capable Masters level graduates who wish to progress to research doctoral level studies, but do not meet the requirements for entry into a PhD due to insufficient research experience.

Through its innovative first year program of research training and an initial research project, the PhD (Integrated) opens up a new pathway and opportunity for those wishing to undertake a Doctor of Philosophy." 

– Emerita Professor Helen Borland at Victoria University.
Course structure
PhD (Integrated) students will be required to complete 384 credit points:
72 credit points of core studies in Year 1 (including a 36 point Year 1 minor thesis)
24 credit points of elective studies in Year 1
288 credit points of thesis units as per standard PhD courses
Upon meeting the hurdle requirement (70% average across the Year 1 coursework units and 70% in the Year 1 thesis), students will plan for and conduct further original research in their field in Years 2, 3 and 4, leading to the presentation of a doctoral thesis within the normal 4-year maximum period for the award of Doctor of Philosophy. Otherwise, students may exit after Year 1 with a Master of Research Practice.
How to apply
Applications for Semester 2, 2017 will close on 15 June 2017.
(Applications for Semester 1, 2017 have closed).