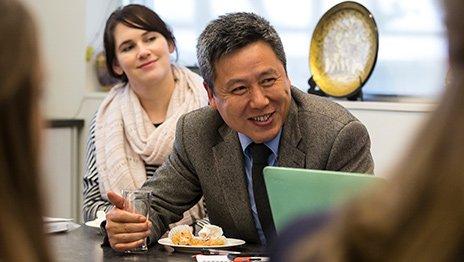 Finding practical ways to reinvigorate school education and improve teacher training are two of the top research priorities being pursued by the Mitchell Institute at Victoria University.
Researchers are focusing on areas that could lift Australia's lacklustre performance in school completion rates and post-school work or training, especially among students from low-income backgrounds.
Only 61 per cent of students from low socio-economic backgrounds complete Year 12 or equivalent, compared with 90 per cent of students from wealthier backgrounds.
Meanwhile, 26 per cent of young Australians aged 17–24 are not in any education, training or full-time work. Among those aged 17–24 from low-income backgrounds this figure rises to 40 per cent.
"This is a waste of potential talent, it's not good for the individual, it's not good for communities and it's not good for the economy of this country," says the Institute's Director Dr Sara Glover.
"There is a need to reinvigorate the purpose of education – it needs to be more future oriented.
"We need to equip all young people with the capabilities and dispositions that will help them to continue to learn and flourish. That's why we're looking at teacher education and re-imagining secondary schooling."
The Institute's research project on teacher education, Powerful Learning and Teaching, is a three-year initiative led by Wayne Craig involving a partnership with teacher education departments at VU, Monash University and Griffith University.
It focuses on improving the quality and consistency of teaching practice among pre-service teachers and teachers in schools by focusing on the most effective ways to lift student learning skills, curiosity, creativity and motivation. Researchers are working closely with VU's College of Education and a large group of schools in the City of Hume.
The teacher education project involves 86 schools in Queensland and Victoria, about 60,000 students, nearly 4000 teachers, and up to 200 pre-service teachers per year.
Professor Yong Zhao, a Mitchell Professional Fellow and internationally acclaimed scholar and author, is leading the project.
Read the full story in Research Highlights.