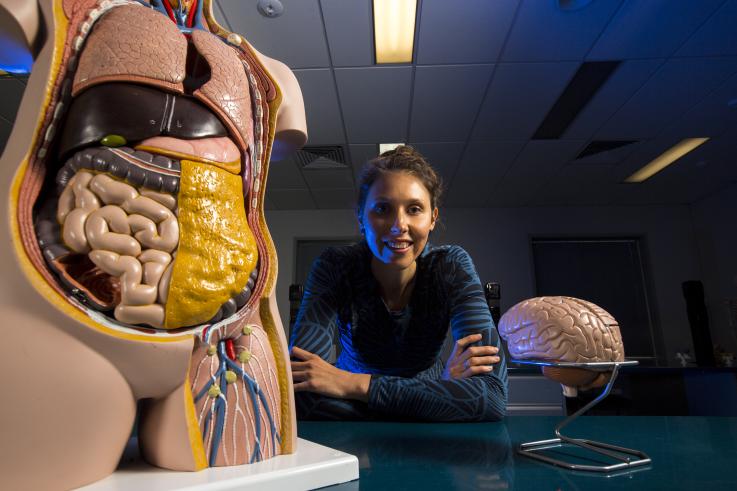 A major study at Victoria University is uncovering why gut dysfunction impairs the immune system and how it can affect mood and cognition.
Victoria University PhD candidate Amy Wallis and her team are working with sufferers of chronic fatigue syndrome on research that could transform their lives – an investigation into links between ME and gut bacteria.
Chronic fatigue syndrome is difficult to diagnose, hard to treat and often misunderstood.
"The treatment pathways for people diagnosed with this condition are really unclear. Often they jump from doctor to doctor and eventually after 10 years end up with a diagnosis of ME. It can take that long," says Ms Wallis.
The syndrome is now known as Myalgic Encephalomyelitis to reflect the underlying neuro-immune condition and inflammation of the central nervous system.
"We are looking from the angle of dysfunction in the gut – what we call gut dysbiosis. This is the imbalance of bacteria in the bowel and colon. It's been proposed this dysfunction in the gut may lead to systemic inflammation and impairment of the immune system.
"Also the interest from the psychology discipline is the role that gut bacteria can play in the brain. Gut bacteria produce neurotransmitters, like serotonin and dopamine, and other more toxic substances."
Read the full story in Research Highlights magazine.