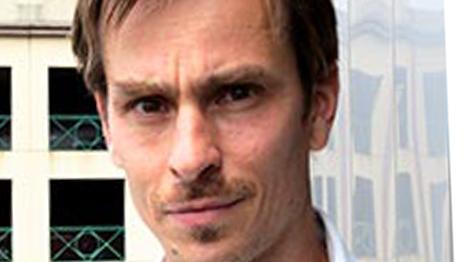 Pauline Hanson's return to Parliament is partly a result of dormant attitudes finding voice at the ballot box, says Victoria University researcher Mario Peucker.
Dr Peucker, a postdoctoral research fellow at the Centre for Cultural Diversity and Wellbeing, spoke to news.com.au about the political phenomena of nativism, 'new' racism and discrimination.
Nativism isn't racial or ethnic but more about intangible concepts such as culture and values.
At the heart of nativism is the idea of "values" – the ideology marked by a sense of "looking after your backyard" first and prioritising those "already here" and who are more "like us".
In a recent Mapping Social Cohesion report, almost two thirds of Australians agreed with the proposition that immigrants "should change their behaviour to be more like Australians".
More than one quarter agreed strongly.
"You have 15 to 20 per cent of Australians who are generally against diversity," Dr Peucker told news.com.au.
"They prefer an old Australia with Anglo-Saxon Christians, and some or many of them seem to feel a sense of entitlement and even superiority, this is not biological racism but it's a form cultural racism."
Dr Peucker said people like Hanson are short-term influences because they're not good policy makers, just loud in opposition.
But, he said, unless there is a fundamental change in the political climate the phenomenon is here to stay.
While it may seem like anti-immigration or anti-multiculturalism rhetoric is more prevalent - the level of cultural discrimination in Australia has remained relatively consistent over recent years.
"There's a lot of fear about the future and this fear drives some kind of self-protection and a feeling that it 'used to be better' and wanting political leaders to recognise them and their situation and do something about it," he said.
Such attitudes have now found that voice at the ballot box, he said.
"There have been very public statements in Australia, particularly over the past year, that has sent the message to certain segments of society that Australia is not the way it used to be and that it used to be 'better' and that there are developments that threaten the image of 'old Australian society'," he said.
"The best example is probably from Tony Abbott after losing his prime ministership when he spoke about Islam, when he said Islam has an inherent problem and it has to change.
"This message can be seen as basically legitimising hard-core and fringe groups that argue along similar lines. It pushes the mainstream political discourse towards the right and shifts the social norms of what can be expressed about Islam.
Dr Peucker said Hanson's view on Islam is not so different.
"Hanson combines these attitudes with anti-establishment politics… she managed to mobilise fears that have been there anyway and offered an alternative voice from the establishment and that's why she got the vote."
Read the full article on news.com.au.