Overview
Understand human behaviour – how we reason, react and relate – through studies in psychology, one of VU's most popular subjects.
In this psychology course you'll study everything to do with people - from why we behave in the way that we do, to the different ways we communicate in our relationships.
You'll learn about people's motivations, thought processes and interactions, which will ready you for a career in diverse areas including community services, marketing or teaching.
This accredited psychology degree allows you to combine studies in psychology with an arts major of your choice. Majors include:
communication studies
gender studies
history
politics
sociology
interpersonal and organisational skills.
The interpersonal and organisational skills major was designed to complement studies in psychology. You'll gain hands-on experience in interviewing and active listening i.e., basic counselling skills.
You'll also gain skills in working within groups to further your understanding of how organisations work. Regardless of what career you pursue, skills in working with individuals and groups will be important for your professional development.
Psychology students complete a fieldwork unit, which gives you the opportunity to gain experience in a field related to your studies.
Students have completed placements within:
the Department of Human Services (Child Protection)
family and carer support services
arts and cultural organisations
refugee and asylum seeker support services
public and private health services
school settings.
Need some advice?
Request a call back from one of our experienced VUHQ course advisers to get your questions answered.
Request a call back
Already a VU student?
To transfer into this course from another apply online at our Admissions centre.
Remember it's best to be accepted into your new course before withdrawing from your current one.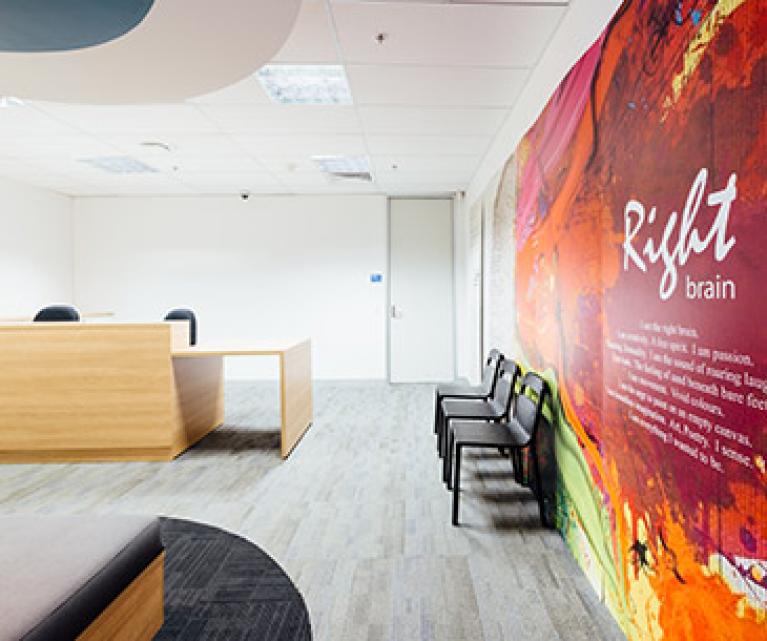 VU's Psychology Clinic specialises in cognitive-behavioural therapy and psychodynamic therapy.
Careers in psychology
A degree in Psychological Studies can help you understand yourself and others, complement other learning and develop your analytical skills.
You can start a career in fields such as:
welfare
community services
human resources
marketing
research
policy-making
counselling.
You can also undertake further study to qualify as a teacher, social worker or registered psychologist. As a psychologist, you could be employed in one of several thriving industries including health care, public administration or education.
Salaries
In Australia, the median starting salary of a bachelor degree psychology graduate aged under 25 and in their first full-time employment is $49,900 (GradStats). Typically, psychologists earn an average of $78,000 per year (Job Outlook).
Placement in VU's Psychology Clinic
If you continue on to postgraduate studies in psychology, you will work with clients in the VU Psychology Clinic. The Clinic provides discounted psychological services to the community.
Assessment and treatment for anxiety, learning difficulties and difficult life events are provided by provisional psychologists who are supervised by experienced clinical psychologists.
Course structure
What's a unit?
A unit or 'subject' is the actual class you'll attend in the process of completing a course.
Most courses have a mixture of compulsory 'core' units that you need to take, and optional \'elective\' units that you can choose to take based on your area of interest, expertise or experience.
Credits
Each unit is worth a set amount of study credits based on the amount of time you study. Generally, 1 credit is equal to 1 hour of study per week.
Fees & scholarships
Fee type: Commonwealth Supported Place (CSP)
The amount you pay for your course depends on whether you're a Commonwealth supported student or full-fee paying.
If you enrol in a:
To calculate the total cost of your course:
Select which units you'd like to study.
Look up the individual unit costs in the higher education unit of study fees list.
Add up the relevant amounts.
Scholarships & assistance
Apply for a scholarship to help with your study costs.
We can help with fee assistance and advice.
Admission & pathways
Meeting the minimum admission requirements does not guarantee you entry into this course.
Some courses receive more applications than the number of places available. In this situation we will also assess your education, work and other relevant experience.
If you do not meet the minimum requirements you may be eligible for one of our special admission programs. We also encourage you to explore our study pathways to help you reach your goal.
TAFE: Completion of a cognate (similar discipline) Australian Diploma or Advanced Diploma (or equivalent) will be granted advanced standing of a maximum 96 credit points (Diploma) or 144 credit points (Advanced Diploma).
Year 12: Completion of an Australian Senior Secondary Certificate (VCE or equivalent) including Units 3 and 4: a study score of at least 25 in English (EAL) or 20 in any other English.
Mature: Applicants with relevant work, education and/or community experience may be considered on the basis of equivalence
There are many ways you can start your education journey at VU. Pathways offer an easy transition between courses at different levels, so that you can start with a certificate and progress right through to postgraduate study.
If you have completed any of the following course(s), you will be guaranteed a place in this degree. In some cases you may receive credit for your previous study, reducing the time it takes to complete your course.
You will be guaranteed entry only.
You will be guaranteed entry only.
Find out more about pathways and credits.
If you have completed study with another university or institution and believe you are eligible to receive credit for skills and past study, you can apply for advanced standing.
Applications for advanced standing can be made after a discussion with your course coordinator or academic adviser.
How to apply
Before you apply, consider whether you also wish to apply for:
You will need to create an account (or use your existing VU one).
Direct applications are due on 15 July 2018 for our next intake which starts on 23 July 2018.
Apply direct to VU
Use our Admissions centre to
Save incomplete applications to finish later
Submit applications for one or more courses
Track the progress of your applications
Upload any additional information we request
After you apply
It's important to check for emails from us (remember to check your Spam folder).
Complete any requests for information by the given dates, otherwise your application may not be considered
Enquire now
Please fill out the form below, and we'll get back to you shortly.

Information marked with an asterisk

*

is required.
At Victoria University, we aim to display accurate and complete course information online. However, we are unable to guarantee that every course change is currently displayed. You may contact the University directly on +61 3 9919 6100 to confirm the most up-to-date course fees, pathways and credit transfer, recognition of prior learning, admission and enrolment procedures, examinations and services available to our students.