Events for future students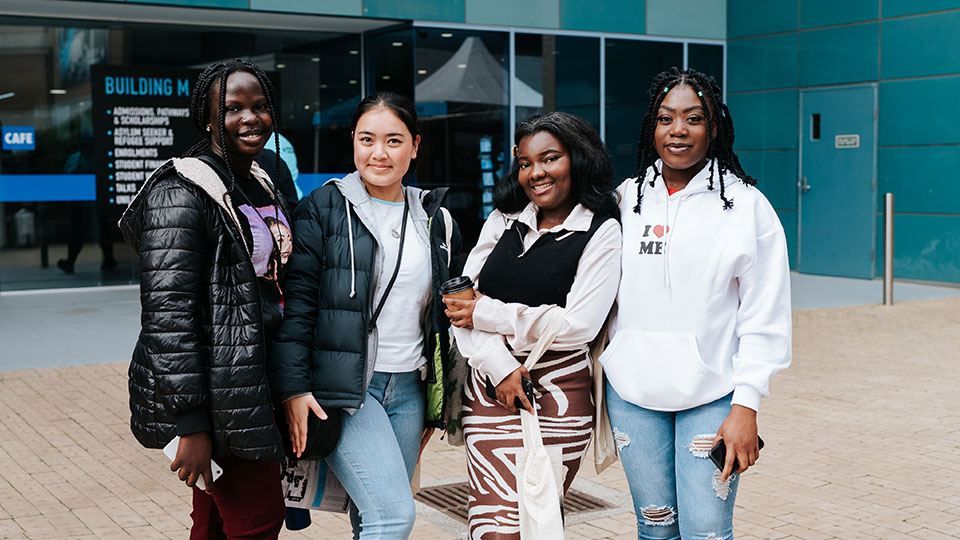 Discover why so many students choose to study at Victoria University (VU).
From student-led campus tours, to our fun and engaging Open Day, you'll experience our vibrant atmosphere and explore our state-of-the-art facilities.
Online & in-person information sessions
Find out about upcoming tours and information sessions, or watch our on-demand series.
Change of preference: Build Your Future event
Change of Preference is an important period where you can change your mind about the courses you want to study and university you would like to attend.
It can be a confusing time, but it's also a really exciting one. We're here to support you with our Build Your Future with VU event, as we turn our VU City Tower into the essential student zone.
When: Tuesday 12 December
Where: City Tower, VU City Campus
Why choose VU?
From our award-winning learning model to our guaranteed early-entry program, there are many reasons to choose VU.
Our on-campus partnerships enhance our 4000+ industry connections, giving you real-world experience. We are also one of the only universities in Australia to offer both TAFE and university courses, so you can top up an academic qualification with a practical skill, or progress from a certificate to a bachelor degree.