Overview
Develop specialist knowledge to truly understand people with the Bachelor of Psychological Studies (Honours).
Gain a deeper awareness of our motivations, responses and relationships through this popular course offered by VU.
We'll help you to further your understanding of psychological studies at an advanced level. By carrying out a research thesis, you'll graduate with a sought-after honours qualification and be ready to explore postgraduate study or careers from social work to community services.
This course will focus your learning within informed, conceptual thinking and research skills.
Specifically, you'll learn to:
use advanced cognitive, research, and problem-solving skills to help you pursue postgraduate research or a professional career in psychology
employ skills in independent research and theoretical analysis in psychology
critically apply advanced knowledge in selected areas of psychology and applied psychology;
assess and evaluate the nature of psychology as a profession, the ethical and legal responsibilities of the psychologist and the role of the Australian Psychological Society.
Psychology students complete a fieldwork unit, which gives you the opportunity to gain experience in a field related to your studies.
Students have completed placements within:
the Department of Human Services (Child Protection)
family and carer support services
arts and cultural organisations
refugee and asylum seeker support services
public and private health services
school settings.
If you choose to continue on to postgraduate studies, you'll be able to take up professional training at VU's Psychology Clinic, providing discounted psychological services to the community.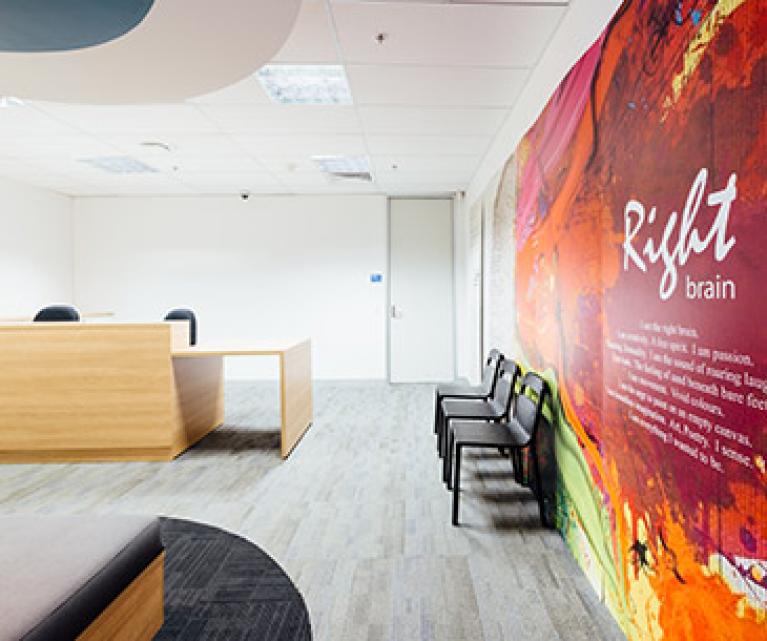 VU's Psychology Clinic specialises in cognitive-behavioural therapy and psychodynamic therapy.
Careers in psychology
Honours graduates can pursue research postgraduate degrees which lead to accreditation as a registered psychologist.
As a psychologist, you could be employed in one of several thriving industries including health care, public administration or education.
Alternatively, your career can span the fields of:
welfare
social work
community services
human resources.
Salaries
In Australia, the median starting salary of a bachelor degree psychology graduate aged under 25 and in their first full-time employment is $49,900 (GradStats). Typically, psychologists earn an average of $78,000 per year (Job Outlook).
Placement in VU's Psychology Clinic
Honours graduates have the foundation to pursue research postgraduate degrees (Masters by Research or PhD) which lead to accreditation as a registered psychologist.
If you continue on to postgraduate studies in psychology, you will work with clients in the VU Psychology Clinic. The Clinic provides discounted psychological services to the community.
Assessment and treatment for anxiety, learning difficulties and difficult life events are provided by provisional psychologists who are supervised by experienced clinical psychologists.
Course structure
What's a unit?
A unit or 'subject' is the actual class you'll attend in the process of completing a course.
Most courses have a mixture of compulsory 'core' units that you need to take, and optional \'elective\' units that you can choose to take based on your area of interest, expertise or experience.
Credits
Each unit is worth a set amount of study credits based on the amount of time you study. Generally, 1 credit is equal to 1 hour of study per week.
Fees & scholarships
Fee type: Commonwealth Supported Place (CSP)
The amount you pay for your course depends on whether you're a Commonwealth supported student or full-fee paying.
If you enrol in a:
To calculate the total cost of your course:
Select which units you'd like to study.
Look up the individual unit costs in the higher education unit of study fees list.
Add up the relevant amounts.
Scholarships & assistance
Apply for a scholarship to help with your study costs.
We can help with fee assistance and advice.
Admission & pathways
Meeting the minimum admission requirements does not guarantee you entry into this course.
Some courses receive more applications than the number of places available. In this situation we will also assess your education, work and other relevant experience.
If you do not meet the minimum requirements you may be eligible for one of our special admission programs. We also encourage you to explore our study pathways to help you reach your goal.
Mature: The minimum requirement for entry to Honours in Psychology will normally be: the completion of all requirements for an ordinary degree conferred by Victoria University; the completion of an APAC accredited major in psychology; a minimum of distinction level (70%) performance in psychology at third-year level. Note that all applications are ranked according to academic merit, therefore the cut-off score for receiving an offer differs from year to year and may be substantially higher than the minimum requirement of 70%.
Students who have completed their APAC accredited major in psychology at another university or similar institution are also eligible to apply for this course.
There are many ways you can start your education journey at VU. Pathways offer an easy transition between courses at different levels, so that you can start with a certificate and progress right through to postgraduate study.
Find out more about pathways and credits.
If you have completed study with another university or institution and believe you are eligible to receive credit for skills and past study, you can apply for advanced standing.
Applications for advanced standing can be made after a discussion with your course coordinator or academic adviser.
How to apply
Applications for this course are not being taken at this time.
Browse our other Psychology courses or send us an enquiry to be notified of updates relating to this course.
Enquire now
Please fill out the form below, and we'll get back to you shortly.

Information marked with an asterisk

*

is required.
At Victoria University, we aim to display accurate and complete course information online. However, we are unable to guarantee that every course change is currently displayed. You may contact the University directly on +61 3 9919 6100 to confirm the most up-to-date course fees, pathways and credit transfer, recognition of prior learning, admission and enrolment procedures, examinations and services available to our students.