Overview
Receive intensive research training before beginning an innovative thesis in the broad areas of health and sport. Our integrated PhD program is designed for graduates who need research skills to qualify for doctoral study.
During the first year of our integrated program, you'll receive training in best-practice research methods. On passing the first-year components with a 70% average, you'll begin your own original research, graduating in the standard timeframe. You'll learn to present your research in a variety of contexts, including journals and conferences.
Studying within our Institute for Health and Sport (IHES), you'll complete an original PhD thesis in your area of personal interest, under expert guidance. Our cross-disciplinary approach offers supervision in:
mechanisms and interventions in health and disease
clinical and community health and wellbeing
inclusive and healthy communities - sport, physical activity and culture
sport performance.
Further opportunities exist to complete your PhD in our sister research centre, the Institute for Sustainable Industries & Liveable Cities.
Victoria University conducts highly-ranked research:
Sport & fitness
Our $68 million high-technology sport and exercise science research facilities include:
Health & wellbeing
This $51.6 million five-level Western Centre for Health Research and Education building at Sunshine Hospital provides cutting-edge education, research and training facilities. Clinical trials area include:
consulting rooms
gait and balance gym
falls and fracture clinic
bone and muscle imaging (DXA and pQCT)
metabolic testing.
Science labs
Our research centre at Werribee campus offers the latest technology for food analysis and scientific research.
We have labs dedicated the full range of science topics, including:
cell culture and PC2 facilities
biotechnology
biochemistry
biomedicine
small-animal testing
imaging research
novel therapeutics testing.
Libraries & special collections
The VU Library holds several special collections and archives that are available to assist graduate students and staff in their research.
VU has partnerships and collaborations with dozens of public institutions, health organisations and private sporting bodies.
We also work with other universities to provide the highest-level expertise and resources for our students.
Our partners include the following, among many others:
AFL Australia
Athletics Australia
Diabetes Australia Research Trust
Headspace, the national youth mental health foundation
National Heart Foundation
Turning Point Australia
University of Melbourne
View the full list of partnerships on the Institute for Health & Sport page.
We offer various research scholarships for our PhD students. Victoria University has several generous research scholarships for successful applicants.
There are also externally funded scholarships from dozens of organisations, some of which are aimed at postgraduate students.
VU Research gives you opportunities to:
connect with other researchers
participate in research festivals and competitions
develop your research skills
get funding for your research
publish and promote your findings.
We offer support for graduate researchers including:
an orientation program
a specialised Graduate Research School
units to help you conceptualise and contextualise your research
research ambassadors and student association.
Find out more about graduate opportunities at VU.
Within IHES you may study towards a qualification in your chosen area:
business
human movement
medical and biological sciences
nursing and midwifery
psychology
science
social work
society and culture
sport and recreation.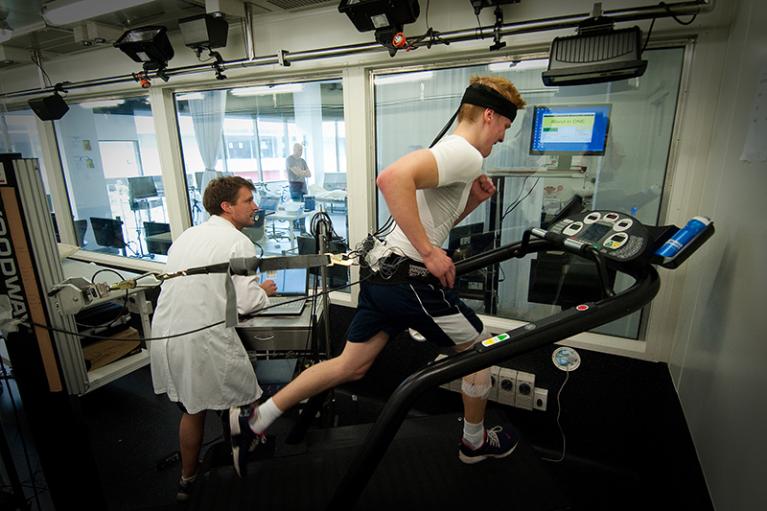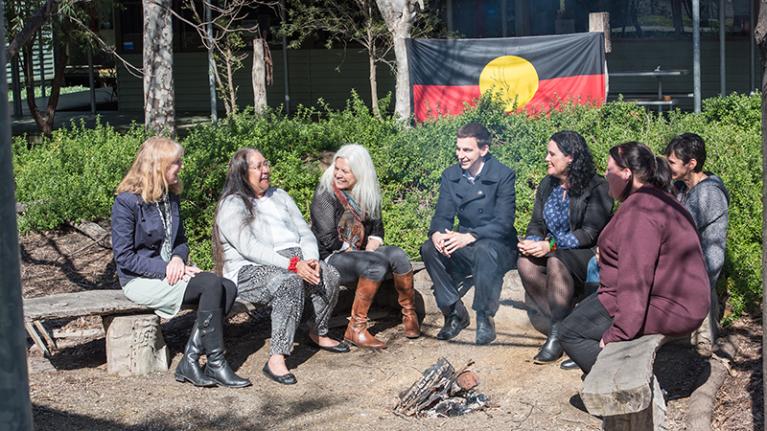 Careers in academia, government and private sector
Following your PhD, you'll be ready for a research or management career in the private or public sectors, or to become an academic. These are usually high-level roles, and paid accordingly.
Visit Labour Market Insights (government website) for more information about potential salaries as:
Course structure
To attain the Doctor of Philosophy through undertaking the Doctor of Philosophy (Integrated) students will be required to complete the below mentioned components consisting of:
Required coursework units in Year 1 to a minimum of an average standard of 70% or have approved advanced standing for the unit(s)
A Research Thesis unit and have had their thesis classified by a Victoria University Academic Review Panel
Two elective units (ROP8003, ROP8004) are available to post Confirmation of Candidature students to provide doctoral industry internships.
Year 1
Core studies
Unit code

UGR7001

Credits

12

Unit code

UGR7002

Credits

12

Unit code

UGR7003

Credits

12
Unit code

UGR7901

Credits

12

Unit code

UGR7902

Credits

24
Or
Unit code

UGR7903

Credits

36
Select 24 credit points of Elective Studies:
Unit code

UGR7004

Credits

12

Unit code

UGR7005

Credits

12

Unit code

UGR7006

Credits

12

Unit code

UGR7007

Credits

12

Unit code

UGR7008

Credits

12
Year 2-4
Thesis Units
Medical and Biological Sciences
Unit code

ROP8003

Unit code

ROP8004
On successful completion of this course, students will be able to:
| | | | |
| --- | --- | --- | --- |
|   | 1. | engage in critical reflection, synthesis and evaluation; |   |
|   | 2. | develop, adapt and implement research methodologies to extend and redefine existing knowledge or professional practice; |   |
|   | 3. | disseminate and promote new insights to peers and the community; and |   |
|   | 4. | generate original knowledge and understanding to make a substantial contribution to a discipline or area of professional practice. |   |
What's a unit?
A unit or 'subject' is the actual class you'll attend in the process of completing a course.
Most courses have a mixture of compulsory 'core' units that you need to take and optional elective units that you can choose to take based on your area of interest, expertise or experience.
Credits
Each unit is worth a set amount of study credits based on the amount of time you study. Generally, 1 credit is equal to 1 hour of study per week.
Admission & pathways
Meeting the minimum admission requirements does not guarantee you entry into this course. Some courses receive more applications than the number of places available. In this situation we will also assess your education, work and other relevant experience.
If you do not meet the minimum requirements you may be eligible for one of our special admission programs. We also encourage you to explore our study pathways to help you reach your goal.
Find out more about how to apply for our courses, and our commitment to admissions transparency.
Entry requirements
Completion of an Australian Bachelor Honours Degree (AQF8), or equivalent, in a different discipline to the proposed research with average grades of at least H2A/Distinction (70% or above on the Victoria University grading scale) for the final year
OR
Completion of an Australian Masters degree (AQF9), or equivalent, undertaken by coursework in any discipline, not including a thesis, with average grades of at least H2A/Distinction (70% or above on the Victoria University grading scale)
OR
Completion of an equivalent combination of academic and research achievements such as relevant industry experience, research experience evidenced by peer review publications or the completion of a high-level research project, in a different discipline to the proposed research, deemed to be equivalent to any of the above entry requirements
OR
Any of the Admission Requirements as listed in the PhD.
There are many ways you can start your education journey at VU. Pathways offer an easy transition between courses at different levels, so that you can start with a certificate and progress right through to postgraduate study.
Find out more about pathways and credits.
Use our credit calculator to find out how much credit you could get towards your course, based on your previous study.
If you have completed study with another university or institution and believe you are eligible to receive credit for skills and past study, you can apply for advanced standing.
Applications for advanced standing can be made after a discussion with your course chair or academic adviser.
How to apply
Applications for this course are currently closed.
Please use the form below to enquire about application opening dates and anything else related to this course.
When applications are open, you will need to follow the six steps to becoming a research student.
There are steps you must take to prepare your application before it can be submitted. Visit how to apply for graduate research to find out more about preparing and submitting your application.
Enquire now
Please fill out the form below, and we'll get back to you shortly.
Information marked with an asterisk "
*
" is required.
At Victoria University, we aim to display accurate and complete course information online. However, we are unable to guarantee that every course change is currently displayed. You may contact the University directly on +61 3 9919 6100 to confirm the most up-to-date course fees, pathways and credit transfer, recognition of prior learning, admission and enrolment procedures, examinations and services available to our students.