Exercise rehabilitation facilities
The Victoria University Clinical Exercise and Rehabilitation (VUCER) program has aligned its vision with VU to be recognised globally as the vocational program of choice and be world-leading in clinical exercise and rehabilitation research.
VU's clinical exercise science and rehabilitation pathway to become an Exercise and Sports Science Australia-Accredited Exercise Physiologist will lead best practice nationally and internationally by creating a world-first approach that 'future proofs' the profession.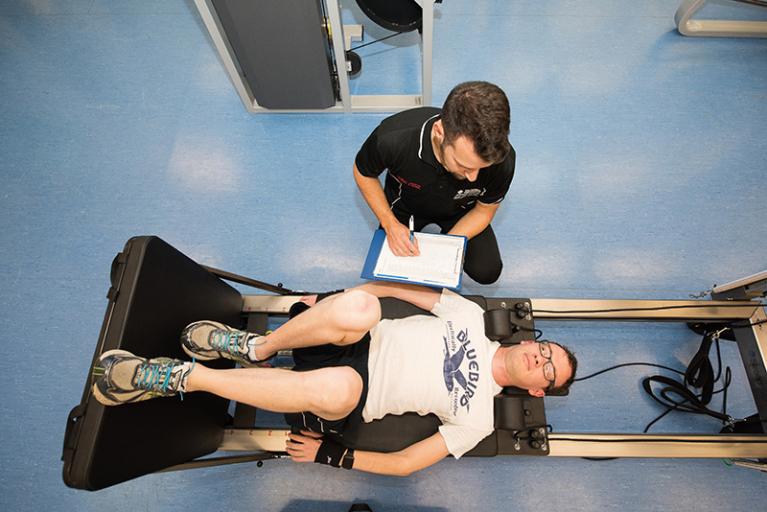 Clinical exercise rehab research
The Exercise Rehabilitation clinic, pool, gymnasium and indoor court facilities at Footscray Park provide opportunities for research in clinical exercise science, physical activity and health, and active living.
VUCER has access to state of the art research and teaching facilities through its alliance with ISEAL (from 2018 part of the Institute for Sport, Health & Activing Living) and its growing partnerships with several leading nationally-recognised organisations.
These partnerships include: