Important COVID-19 guidelines for researchers
All research involving or impacting on humans must be performed in an ethical manner.
Victoria University is committed to quality research that respects human research participants.
We ensure all reasonable steps are taken to implement the National Statement on Ethical Conduct in Human Research.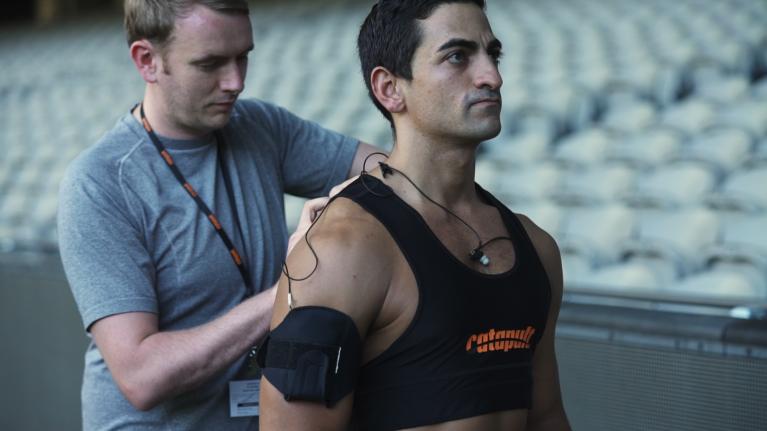 Values & principles
Values
All research 'with or about people, or their data or tissue' (National Statement) should reflect the following values:
Respect for human beings – treat individuals as autonomous agents and respect their privacy, confidentiality and cultural sensitivities. All participants have the right to make informed decisions about matters that affect them. People must be protected and empowered if their capacity to make informed decisions is impaired.
Research merit and integrity – research must be worthwhile, have justified benefits, and have value to the community. Report findings accurately and responsibly. Use methods, facilities and resources that are appropriate to achieve the research aims. Supervisors must have appropriate expertise.
Justice – use procedural fairness in the recruitment of participants and review of research, and use 'just' means that do not unfairly burden particular groups. Distribute research findings within a reasonable time and share the benefits of research fairly between participants and the wider community.
Beneficence – maximise possible benefits and minimise possible harms. Be sensitive to the welfare and interests of participants, and the cultural and social implications of the research. The likely benefits to participants or the wider community must justify any risk of harm or discomfort to research participants.
Principles
Principles help guide researchers to develop and conduct research in a way that is:
safe
respectful
responsible
high quality.
These principles apply to all research, including:
surveys, interviews or focus groups
psychological, physiological or medical testing or treatment
being observed by researchers
researchers accessing personal documents or other materials
collection and use of body organs, tissues, fluids or exhaled breath
access to information as part of an existing published or unpublished source or database.
Ethical practice legislation
Ethical practice is also underpinned by the National Health and Medical Research Council (NHMRC). The current legislative basis of the Council is the National Health and Medical Research Council Act 1992 (the Act). The Act ascertains that the functions of the Australian Health Ethics Committee are:
to advise the Council on ethical issues relating to health
to develop and give the Council guidelines for the conduct of medical research involving humans
such other functions as the Minister from time to time determines.
The Australian Health Ethics Committee (AHEC) is a principal committee of the NHMRC. The Act sets out AHECs functions, which are to advise NHMRC on ethical issues relating to health and developing guidelines for the conduct of medical research involving humans. The AHECs functions also include the:
promotion of community debate on health ethics issues
monitoring of human research ethics committees (HRECs)
monitoring and advising of international developments in health ethics.
Ethics approval
Victoria University is serviced by the Victoria University Human Research Ethics Committee (VUHREC) and the Low Risk Human Research Ethics Committee (LRHREC), ensuring research projects involving or impacting on humans are conducted ethically.
The HRECs are responsible for ensuring that research projects involving humans adhere to ethical principles and conform to relevant legal requirements.
The primary responsibility of each committee member is to decide whether the welfare and rights of research participants are protected.
The VUHREC meets regularly to review and monitor emerging ethical issues and ensure relevant scholarly and scientific standards are met.
Retrospective ethics approvals cannot be provided, as this would contravene the requirements of the National Statement on Ethical Conduct in Human Research.  
It is important to prepare early when planning to undertake research in schools. If you are planning to conduct research in schools and early childhood settings you will need to determine what type of prior authority may be required, depending on whether they are Victorian Government Schools, the Catholic school system, or independent schools.
Prior Department of Education and Training (DET) approval is required in the case of Victorian Government Schools. After this has been granted, you will be able to approach school principals in relation to the involvement of their staff or students in your research. You will need to include information about your draft application for the DET approval and a letter from the relevant school principals' in your VU Ethics application.
For schools in the Melbourne Catholic Diocese a similar prior approval is required from the Director of the Catholic Education Office is required for inclusion in your VU Ethics application.
When planning research in Independent schools, researchers would be expected to include a letter of approval from the head of the school in their VU Ethics application.
Subject to public health advice and operational guidance about external visitors to education settings, the Department of Education and Training's (the Department's) Research in Schools and Early Childhood settings (RISEC) process and all research and evaluation activity in education settings, is always carefully considered.
For further information on research in:
Links to guides:
Both VUHREC and the Departments of Defence and Veterans' Affairs Human Research Ethics Committee (DDVA HREC) must approve research involving human participants.
Prior to submitting an ethics proposal for consideration by the DDVA HREC, researchers are required to obtain evidence of organisational support and in-principle command approval for research conducted by or involving Defence personnel (or their data).
Generally, researchers should allow for a minimum of three months for DDVA HREC approval to be obtained.  This may be longer depending on any required modifications.
Researchers are expected to apply and receive approval from the Departments of Defence and Veterans' Affairs Human Research Ethics Committee DDVA HREC prior to applying for review at Victoria University. A range of fact sheets and additional resources are available on the Department of Defence website.
Victoria University research with Aboriginal and Torres Strait Islander people must be approved by the University's Human Research Ethics Committee (HREC) before it can commence. In this research field, reciprocal engagement is both central and necessary. Please refer to chapter 4.7 of the National Statement on Ethical Conduct in Human Research.
There may be additional requirements that need to be met. All applications that significantly involve Indigenous Australians will be reviewed by VUHREC and involve advice provided by an individual with expertise in this area.
Early consultation with the Moondani Balluk - Indigenous Academic Unit is strongly recommended.
Applicable guidelines and guides:
Ethics application resources & guides
Human Research Ethics resources
Contact us
If you have questions about participating in research, contact the researcher responsible for the project.
If you would like further information about the conduct of research or the human research ethics approval and review process, please contact:
Ethics Executive Secretary
Victoria University Research
Victoria University
PO Box 14428
Melbourne VIC 8001
Phone: +61 3 9919 4781 | +61 3 9919 4461
Email: [email protected]
Membership of Human Research Ethics Committee
If you're interested in joining the Victoria University Human Research Ethics Committee (VUHREC), please submit an expression of interest.