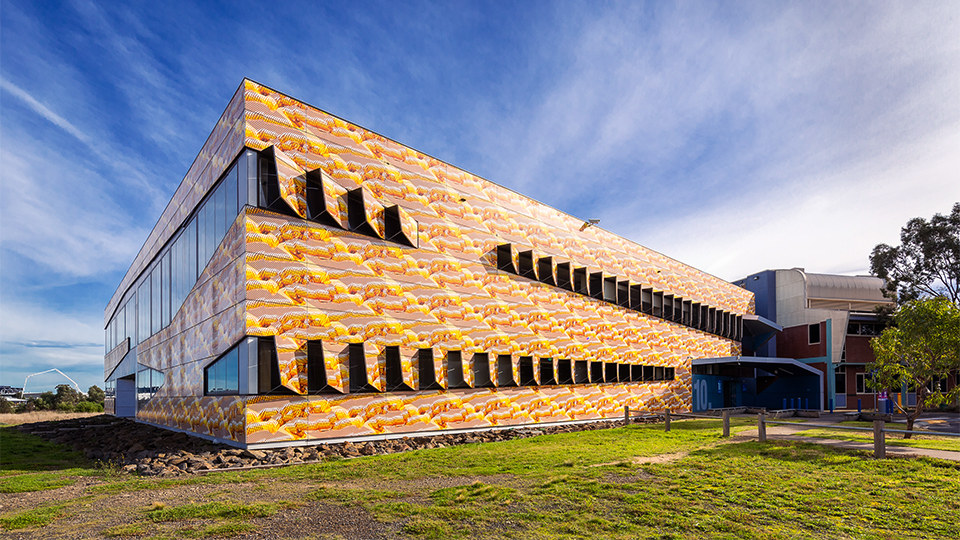 Our St Albans Campus is a hub for health and nutrition research. It also specialises in arts and science programs.
State-of-the-art cyber security facility
Our Cyber Security Training Centre, in partnership with Cisco Systems, opened in 2020. This state-of-the-art facility offers you the chance to take part in real world cyber threat scenarios, designed by global experts.
This campus has a modern community feel and is set in gardens of native grasses and gum trees. It's a relaxed, friendly place to study, with a gym and award-winning architecture.
University parking is available at St Albans campus. Streets surrounding the campus are resident permit only parking. Please check signage for restrictions.
Find your way via Google Maps.