The Victoria University App is designed for all current Victoria University and VU Polytechnic students.
It provides a handy portal to all of your essential digital systems – so you can keep track of your classes, assignments, Essential Activities, results and more.
Download the Victoria University App from the Apple App store or Google Play store to get started!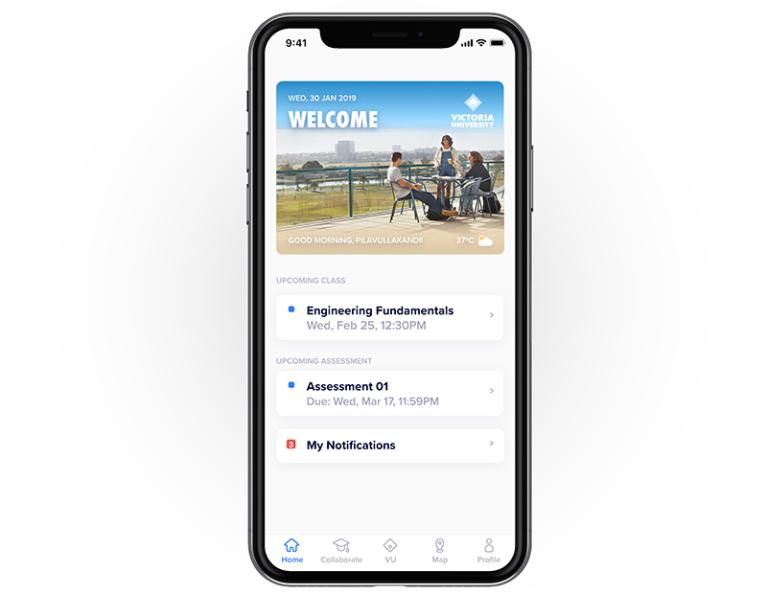 Using the Victoria University App
Once you have logged in, you can use the Victoria University App to do the following:
view your current and past unit content, assessments, results and teacher communication on

VU Collaborate

keep track of your next due assignments and upcoming classes
view your timetable
access

MyVU

to see your VU student details including invoices, enrolment, results and examination information
access your

Learning Hub

account to add, book and validate Essential Activities
explore VU campuses with interactive maps to find bathrooms, lifts, accessible entrances and more. People on the Footscray Park Campus can use the VU Explore feature to scan decals on the ground. In addition to helping familiarise you with key services and points of interest, the decals activate moving three-dimensional holograms of plants indigenous to the Maribyrnong region.
access your digital ID student card which can be used in the

VU Library

browse an array of specialised VU services and facilities including VU Library, ITS and Student Life
stay up-to-date with important, personalised university notifications.
Download the Victoria University App
To add the Victoria University App to your smartphone:
Open the app store on your mobile device
Search for 'Victoria University App'
Download the application
The Victoria University App is available on Android and iPhone.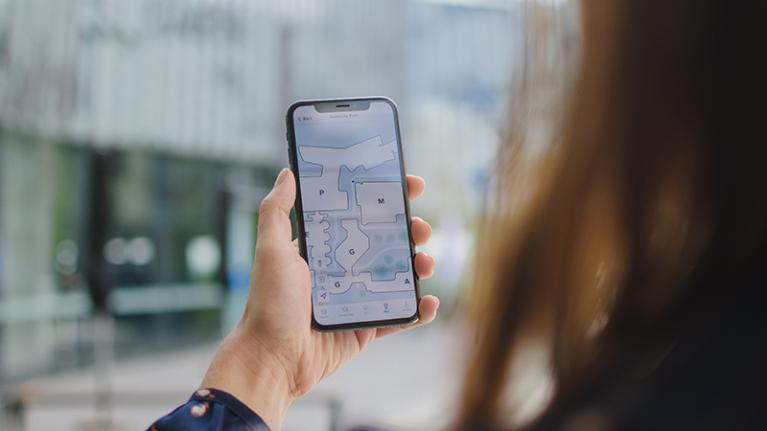 Login to the Victoria University App
You'll need your student information to access the app:
your student ID number (ie. s0000000)
your MyVU password
Once you have successfully logged in, you can connect your VU Collaborate using your MyVU Log in details.
You can also continue as a guest, but you won't be able to access the app's full features.
Make a suggestion
Get in touch if you would like to suggest a feature for the app, or would just like to provide us with some comments.
Get help
Technical support
For any support or questions you have related to the Victoria University App, please contact IT Customer Support:
FAQs