Train in a large, open plan gymnasium with state of the art cardio, strength, mobility and functional training equipment.
The St Albans Health and Fitness Centre is located at the hub for health and nutrition research in building 11S.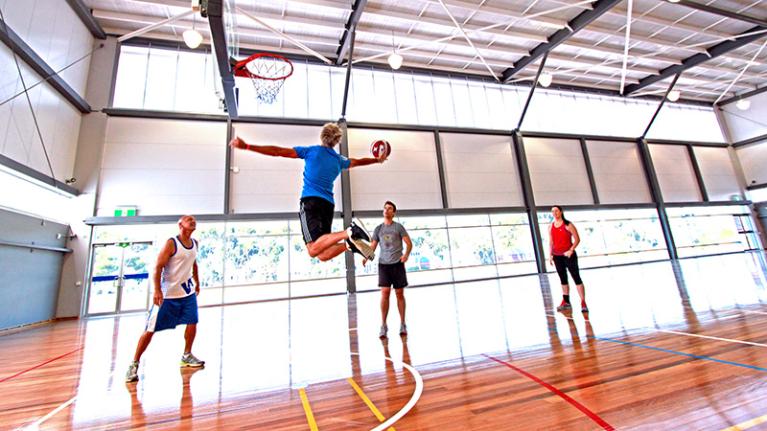 Membership suspensions
Memberships will remain suspended until 31 January. You can elect to re-start your membership to access the Centre at any time, or sign up to a new membership. Members and casual users can also access the site for the following per-visit fees:
| Gym & group ex access | Current membership holder - membership not restarted | Casual user |
| --- | --- | --- |
| VU students | $7.50 | $10.00 |
| Others | $11.00 | $13.00 |
Opening times
The St Albans Health and Fitness Centre is open during the following times. You can hire facilities outside of these opening times.
Monday to Thursday: 6.30am–9pm
Friday: 6.30am–8pm
Saturday: 8am–3pm
Sunday: 9am–3pm.
Hours may differ on public holidays and University closures. Please refer to the academic calendar for a full list of dates when the facility may be closed.
Membership
Your membership at the St Albans Health and Fitness Centre membership includes:
unlimited access to our state of the art centre
a fitness assessment and personalised training programs
unlimited access to group fitness classes
ongoing support from highly qualified and experienced fitness professionals
use of indoor sports stadium and outside boot camp arena (when available).
Special offers
$30 for 30 Days: 30 days full access to the gym, boot camp area and sport courts, for just $30.
Membership fees
We have a range of membership options designed to meet individual needs and budgets including:
upfront term memberships
ongoing pay by the month memberships
salary packing (VU staff only)
multi-visit passes and casual rates.
Our membership options have no joining fees and no lock-in contracts. Discounted rates are available for VU students, VU staff and concession holders.
Contact our team on +61 3 9919 2639 to discuss which option best suits you.
Salary packing
All eligible VU staff who wish to join the Health and Fitness Centre may elect to salary package membership via fortnightly pre-tax contributions from their salary.
To salary package your membership, you will need to contact us to discuss membership options then complete a salary packaging application. Please refer to the Salary Packaging Policy for full details.
Multi-pass & casual rates
If you're not sure how often you'll use the facilities, or just want to try them out, then our casual pricing ($8 for students; $11 for community members) lets you pay for one session each time you workout.
Alternatively, you can save money by purchasing a multi-pass.
| Pass type | Student | Staff & concession | Community |
| --- | --- | --- | --- |
| 10-pass gym/group exercise | $67.50 | $94.50 | $94.50 |
| 20-pass gym/group exercise | $127.50 | $178.50 | $178.50 |
| Casual entry gym/group exercise | $7.50 | $10.50 | $10.50 |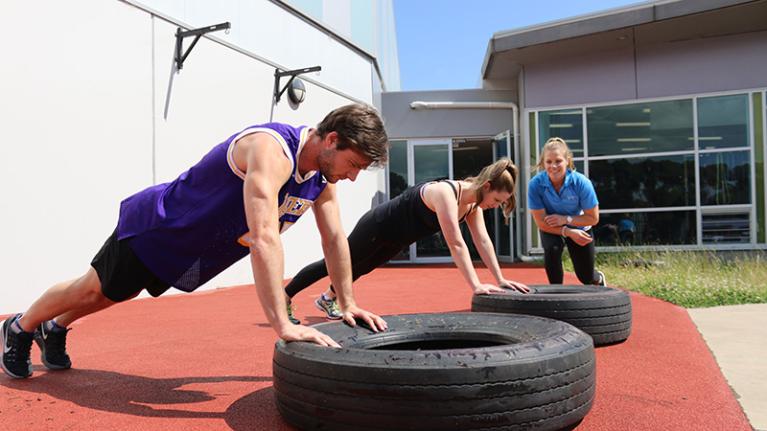 Facilities, services & hire
The Centre provides:
state of the art gym facility with strength, cardio and mobility equipment
personal training
community programs and social team sports and competitions.
First year paramedic students can discuss programming and fitness support for their medical and/or physical capacity test at the St Albans Health and Fitness Centre.
Hiring the facilities
We have one court available for sports such as netball, badminton and karate, and a group fitness room available for hire. Please note that facilities may be available for hire outside of the Centre opening times.
If you wish to hire any of the facilities at the St Albans Health and Fitness Centre, please contact us on +61 3 9919 2639.
Personal training
VU personal trainers help you get the most out of your training sessions so that you can achieve your health and fitness goals faster. With expert advice and support from our experienced trainers you will be continually challenged and enjoy a whole new training experience.
A number of personal training options are available including:
30-minute sessions
1-hour sessions
group training (2-4 people).
Contact us to discuss which option is right for you and how to get started. Phone +61 3 9919 2639.
Childcare
We are proud to have Jindi Woraback childcare centre – awarded Australian Family Early Childhood Service of the Year for VIC/TAS 2011 and 2013 – working with us in partnership. It's never been a better time to train at the St Albans Fitness Centre! Jindi Woraback childcare centre is located in the building next to the Centre. Please speak to Jindi Woraback staff for the full terms and conditions of use.