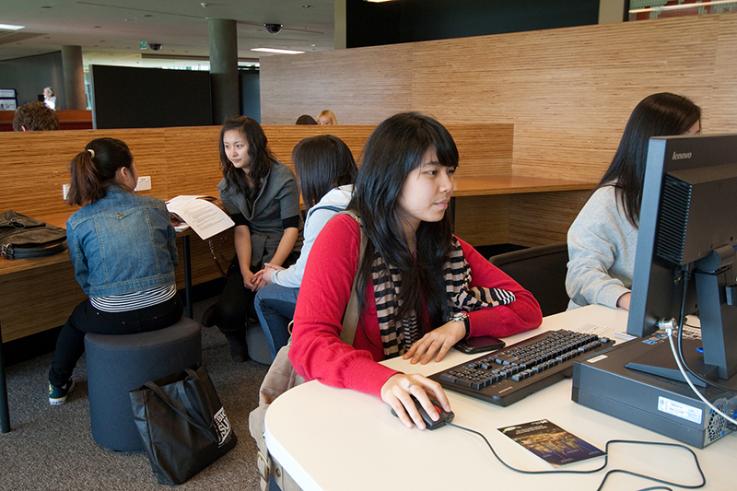 To better support you in your studies, VU Library increased PC booking from 2-hour to 4-hour use.
As you progress through your studies, you can use PCs at any campus libraries to:
access the Library's extensive range of online resources
work on your assignments
access specialist software
print, copy and scan
To suit your needs, you can choose to use a PC for up to 4 hours (instead of 2 hours previously). You can view online maps for all campus libraries to see in real time where PCs are available.
Booking a PC
You can book a PC on the spot – an on-screen message will indicate if the PC is available for use.
You can also book a PC online up to one week in advance, following these steps:
Book through MyPC booking, with a limit of 3 active bookings at one time.
Use your student ID number with 's' and password to log in MyPC booking. After booking, you will receive an automatic email confirmation.
Access your booked PC within 15 minutes of the booked time, or you will lose your booking automatically.
Save your work regularly on a portable device like an USB stick, as unsaved work will be lost when the PC reboots. The PC will automatically log you off and reboot at the end of your session, or if you leave the PC unattended for 15 minutes. 
PCs with specialist software
You can book one of our PCs with specialist software:
Express computers
If you have a quick job to do, use one of our Express PCs:
a walk-up 30 Minute Express PC
a 10 Minute Printing PC.
Other computer facilities
Other facilities at the Library include: