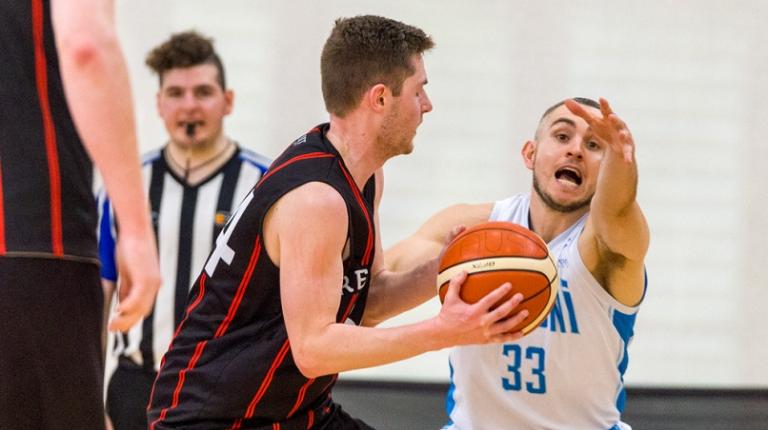 It is now official. Victoria University will be represented in the inaugural University Basketball League (UBL) tournament which will be played from 31 March to 28 May 2020.
Eight universities will participate in the first year:
La Trobe University, Melbourne
Murdoch University, Perth
The University of Melbourne
The University of Sydney
The University of Western Australia
University of the Sunshine Coast
University of Technology Sydney
Victoria University, Melbourne
Endorsed by Basketball Australia, and supported by the respective State Basketball Associations, the inaugural UBL tournament will be played over nine weeks, with each participating university getting the opportunity to host and livestream the matches.
Both men's and women's competitions will be played across the country, culminating in a finals weekend to determine Australia's number-one basketball university. The creation of the UBL will also provide unique work integrated learning opportunities that will enhance the students' academic development with practical experience.
UniSport CEO Mark Sinderberry said, "Basketball is played by more university students than any other sport on campus in Australia, and this league will provide a unique pathway for student-athletes with the innovative work integrated learning opportunities that will directly complement their learning pathways as student-athletes."
How to join the team
Victoria University is on the hunt for the best male and female student basketball players to join the team. This is a brand new opportunity for VU students, where all expenses are covered (including travel interstate).
To be eligible to compete, you must be a VU student in 2020. For more information and to be invited to team trials, register your interest.
Other opportunities
Victoria University will be hosting a number of games at the VU Community Sports Stadium, and there is opportunity for other staff and students to get involved. If you would like to know more, contact [email protected]