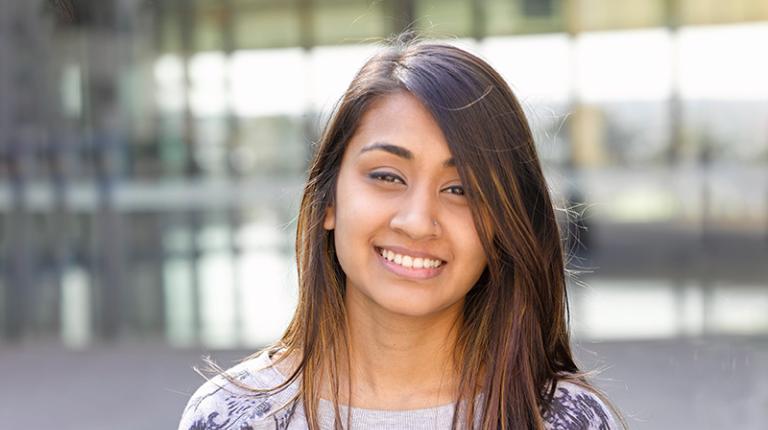 Pooja Haria – who broke down barriers to pave the way for a better life – is a finalist for Outstanding Young Woman in the Western Australia Women in Resources Awards (WIRA).
The Victoria University (VU) alumna graduated with a Bachelor of Engineering (Honours) (Mechanical Engineering) in 2017, defying the odds of growing up in a low-income family in poverty-stricken Kenya to gain an international education.
Breaking into a male-dominated domain
After completing her VU degree, Pooja launched head-first into a typically male-dominated career in mining with an internship at Rio Tinto's Weipa operations in Far North Queensland, where she was quickly promoted to a graduate role as the only female mechanical engineer.
Pooja's leadership qualities were evidenced by her being entrusted with a $2 million capital project while still a graduate, and eventually serving as acting railway superintendent at Weipa.
In April 2020 she moved to WA to work as a reliability engineer at the Solomon Mine for Fortescue Metals Group, driving key improvements in the site's lubrication systems.
Award nomination 'humbling'
'Humbled' and 'excited' are the words she uses to describe her nomination for the prestigious Women in Resources Awards.
"When I learnt I was a finalist I was blown away and didn't know what to think. I still continue to have mixed emotions of joy and disbelief."
VU instrumental in launching career
Pooja says her time at VU has been instrumental in shaping her thriving career trajectory.
"VU, the students and most importantly my lecturers have definitely played a major role in helping me to get where I am today. Their support and guidance throughout my undergraduate degree has definitely been important."
As a young woman in a male-dominated field, her advice for aspiring females in the Science, Technology, Engineering, and Mathematics (STEM) industry is this:
"If you are thinking about pursuing a career in STEM don't be afraid of the unknown; it's a rewarding career and you will make a difference."
Vote for Pooja
The WIRA winners will be announced at the Perth Convention and Exhibition Centre on 5 March.