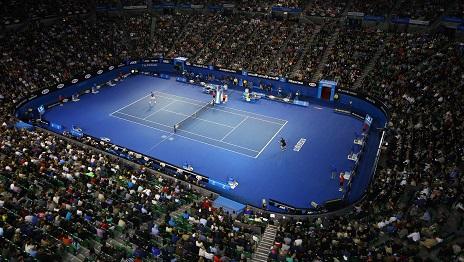 Applications are now open for a 2016 PhD scholarship offered by Victoria University (Australia's Sport University) in collaboration with Tennis Australia.
This scholarship, supported by Victoria University's Institute of Sport Exercise and Active Living (ISEAL), will pay the Australian Postgraduate Award (APA, $25,849 in 2015) with a $6,000 industry top-up p.a. The successful applicant will also have access to Victoria University's world class sports research facilities at ISEAL in addition to the Tennis Australia's National training facility located at Melbourne Park.
Research will focus on the intrinsic (i.e., anthropometry, lumbar spine anatomy, technique and musculoskeletal health) and extrinsic (i.e., workload) risk factors associated with low back pain in adolescent players at Tennis Australia's National Academy. Low back injuries rank among the sport's most pervasive and complex, and further insight that informs their prevention is eagerly anticipated.
Eligibility
The successful applicants will:
meet all entry requirements to enrol into a PhD at Victoria University
display an understanding of multi-disciplinary research, with a strong physiotherapy or biomechanics (technique) background preferred.
possess a strong work ethic and ability to innovate
have previous coaching or applied experience in high performance sport and / or tennis would also be considered an advantage (desirable).
require a police record check and working with children check
The successful applicant will be supervised by Dr David Whiteside (VU/TA), other senior discipline-specific ISEAL staff and Dr Machar Reid (TA).
To apply
Applicants will be required to submit:
a one to two page cover letter which details their suitability for the scholarship
full Curriculum Vitae (including academic transcripts and any supporting documents).
Short-listed applicants will be contacted for interview.
Deadline
Please submit applications to [email protected] by 30 October 2015.
Enquires
If you have any queries about this scholarship please do not hesitate to email [email protected].