Masterclass: Pitching in publishing
This event has already taken place.
A great pitch can sell a novel.
There are countless advantages to having a good pitch for your book.
It makes your writing stand out before the publisher has read the first word, getting them excited about your work.
Masterclass topics
This masterclass will help you practise, prepare, and pitch like a pro!
We'll discuss crucial pitching questions:
What should your pitch include?
How important is a good synopsis?
Do you need to get an agent before approaching a publisher?
Program & speakers
10am: From Prize to Publication, how an Emerging Writers prize can help get you published, with: Sally Abbott, Brodie Lancaster, Robert Watkins
11am: Get Smart, literary agents, with: Grace Heifetz, Jacinta Di Mase, Sarah Vincent, Natalie Kon-yu
1pm: Process of Publishing, what makes commissioning editors take notice, with: Kate Stevens, James Read, Marisa Pintado, Enza Gandolfo
2pm – 3.45pm: Refine your Pitch Workshop, with: Rose Michael, Nadine Davidoff
4pm: Pitch Time
Book tickets
Tickets for the masterclass can be purchased online through:
Sponsors
The Pitching in Publishing Masterclass is presented in partnership with:
Victoria University
The Story Wines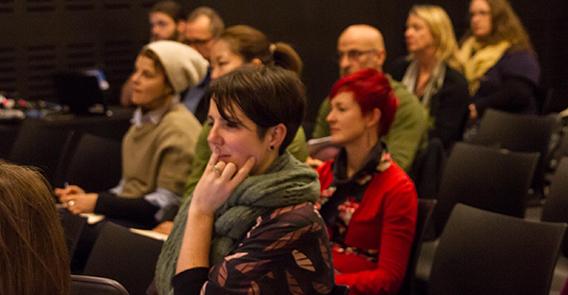 When?
This event has already taken place.
19 June 2017,

10:00am

to

4:00pm
Where?
The Wheeler Centre (Performance Space) 176 Little Lonsdale Street Melbourne VIC 3000