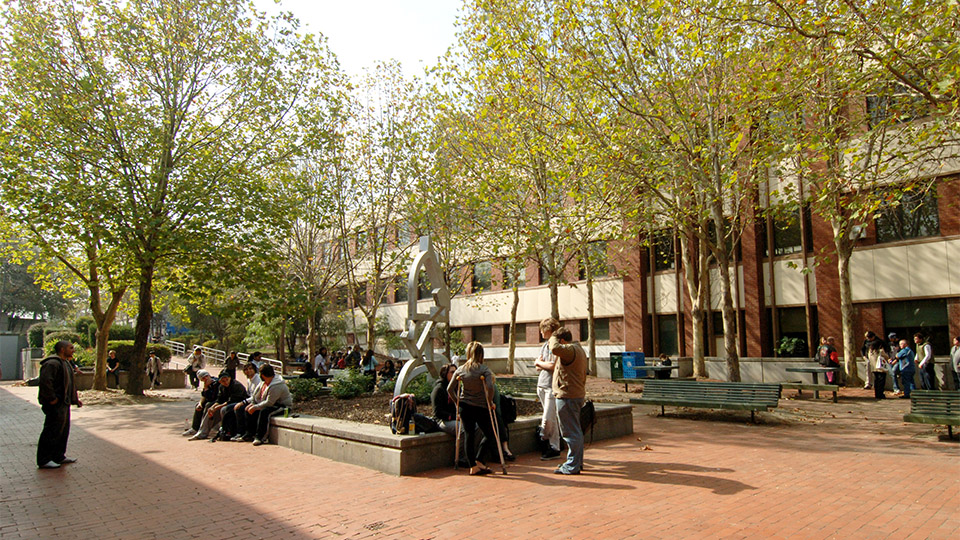 Footscray Nicholson Campus is a few minute's walk from the Footscray train station and offers a range of TAFE courses.
A relaxed & friendly campus
It's easy to find your way around Footscray Nicholson – there is a modern learning commons with a library and study spaces.
Footscray station is 10 minutes by public transportation from the city centre. It's then only a 5-minute walk to Footscray Nicholson campus from the station.
Plan your trip using the PTV Journey Planner.
Limited University parking is available at Footscray Nicholson campus.
There is some street parking available on Pilgrim and Albert Streets. Time limits apply, please check signage for restrictions. A public car park on Albert St, North of Buckley St is available.
Find your way via Google Maps.
If you're planning to ride to campus, there are lots of places to park and lock your bike in our Bicycle Hubs.
Plan your cycling route on Google Maps.