Overview
Start your journey to becoming a technology expert with the Certificate IV in Information Technology ICT40120! Develop technical skills in animation, basic cloud computing, cyber awareness, digital media, generalist IT support services, networking, programming, systems and web development. This course is specifically designed as a blended model to focus on digital technology and programming skills.
Throughout this course you will also build industry essential skills that are transferable across multiple sectors. Skills such as problem solving, effective communication, database maintenance, gaming development, networking, programming, systems administration support and web development.
Upon completion of this course you will have gained knowledge and skills in:
installing and configuring secure network and cloud environments
identifying and evaluating emerging technologies
developing full-stack web applications
maintaining and analysing data stored in SQL databases, and
working effectively in teams and with clients.
Unique to the Certificate IV in Information Technology ICT40120 is the co-design with industry as well as access to modern facilities and equipment at the Sunshine Skills Hub. You will gain opportunities to network with industry, join industry bodies, and apply for internships.
This course is an ideal next step for anyone who has completed the Certificate III in Information Technology ICT30120.
VU Polytechnic's industry connections let you make professional contacts and gain practical experience before you graduate.
We have links with companies including Cisco, Amazon, Microsoft and Inspur. You'll also learn from industry guest lecturers, as well as our expert staff.
Past students training in IT at VU Polytechnic have had the opportunity to network with industry and gain employment at organisations including:
Drive Agencies Pty Ltd
Australian Unity
Claytons Group Pty Ltd.
Our range of up-to-date technologies will prepare you for future professional practice. You'll have access to extensive computing and networking resources including:
a full set of Cisco routers and switches
virtualisation (Hyper-V) infrastructure
Amazon cloud servers
mobile labs
graphics and video authoring tools
software development kits
latest software packages including net and Java integrated development environment.
The Sunshine Skills Hub provides flexible training solutions that focus on developing the skills industry demand. Skills that involve a blend of creative thinking, problem solving, collaboration, and specialist technical skills in emerging fields such as Artificial Intelligence (AI), 3D Printing, drone surveying, construction robotics, data analytics, e.health and cybersecurity.
Need some advice?
Request a call back from one of our experienced Victoria University Polytechnic course advisers to get your questions answered.
Request a call back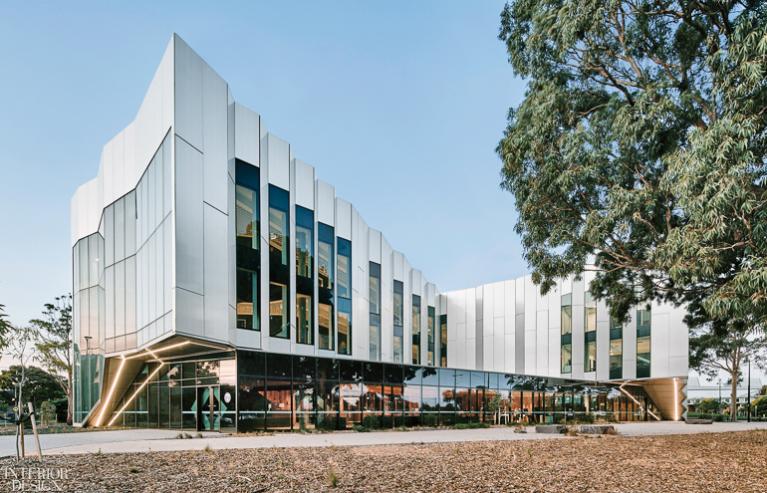 Our state-of-the-art Sunshine Skills Hub won Best of Year Award for Higher Education in 2020.
Careers in IT
Australia's information and communications technology (ICT) industry is a dynamic and rapidly growing market, with the sector showing very strong growth in the last 5 years (Labour Market Insights). The Certificate IV in Information Technology ICT40120 prepares you for a range of roles across IT, government, banking/finance, retail, education, health, media, logistics and manufacturing. Upon completion, you will have gained the skills to pursue a possible career in:
General technical support
IT customer support
Information systems operator
Junior System Support
Web application developer.
Course structure
VU Polytechnic delivers the electives listed in the course structure and units below. These electives have been selected based on industry needs, graduate pathways and/or student and teacher feedback. 
To be awarded the ICT40120 Certificate IV in Information Technology, a student must successfully complete a total of twenty (20) units of competency, comprising of:
- seven (7)  core units plus
- thirteen (13) elective units, of which: 
  * at least nine (9) units must be selected from the elective units listed in the training package qualification, and up to four (4) units may be selected from the remaining listed elective units or from this or any other currently endorsed training package qualification or accredited course at Australian Qualifications Framework (AQF) Level 3, 4 or 5 approved by VU Polytechnic.
Alternative suitable electives are only available via Recognition of Prior Learning (RPL) and Credit Transfer (CT).  Elective units must be relevant to the work environment and the qualification, maintain the overall integrity of the AQF alignment, and contribute to a valid, industry-supported vocational outcome approved by VU Polytechnic.
VU Polytechnic delivers the electives listed in the 'course structure and units' below. These electives have been selected based on industry needs, graduate pathways and/or student and teacher feedback. Alternative suitable electives are only available via Recognition of Prior Learning (RPL) and Credit Transfer (CT).
Core Units
Elective Units
Group D Networking Specialisation
Group E Programming Specialisation
Group G Web Development Specialisation
Group H General electives - Cloud Computing
Group H General electives - Networking
Group H General electives - Systems and Software Design
Group H General electives - Web Design and Development
Recognition of Prior Learning and/or Credit Transfers: Previous completion of units at the VU Polytechnic or any other Registered Training Organisation and/or previous attainment of skills and knowledge may be credited towards this course. Units must satisfy the completion rules of the qualification and be assessed as appropriate by the Victoria University Polytechnic.
Graduate capabilities can be located within the employability skills specific to industry requirements, which include: communication, teamwork, problem solving, initiative and enterprise, planning and organising, self-management, learning and technology.
Application of knowledge and skills:
Graduates of the Certificate IV in Information Technology will have a broad range of knowledge and skills in varied work contexts, using problem solving skills effective communications.
Volume of Learning
The Certificate IV in Information Technology incorporates structured, with face-to-face and facilitated learning through a blended model.
The volume of learning for this qualification is typically 0 - 2 years.
Fees & scholarships
Fee type for this course: VET
Fee type definitions
The amount you pay for your course depends on whether you're offered a government subsidised place or a full fee-paying place.
Students who enrol in a:
government subsidised place pay subsidised tuition fees (the government contributes the rest), and may be required to pay a Student Services and Amenities Fee along with any material fees
full fee-paying place pay the full fee tuition rate (which includes Student Services and Amenities Fee and any material fees).
Calculate your VET course fees.
Find out more about:
Scholarships & assistance
Apply for a scholarship to help with your study costs.
We can help with fee assistance and advice.
Admission & pathways
Meeting the minimum admission requirements does not guarantee you entry into this course. Some courses receive more applications than the number of places available. In this situation we will also assess your education, work and other relevant experience.
If you do not meet the minimum requirements you may be eligible for one of our special admission programs.
Find out more about how to apply for our courses, and our commitment to admissions transparency.
Entry requirements
There are no formal entry requirements for this course.
As part of the application process, applicants must complete a Pre-training Review (PTR) and undertake a literacy and numeracy (LN) assessment to determine suitability for admission.
There are many ways you can start your education journey at VU. Pathways offer an easy transition between courses at different levels, so that you can start with a certificate and progress right through to postgraduate study.
Find out more about pathways and credits.
Use our credit calculator to find out how much credit you could get towards your course, based on your previous study.
You may be able to complete your qualification sooner through formal recognition of your existing skills. This is known as Recognition of Prior Learning (RPL).
To receive RPL, we assess your previous work, education and life experiences against recognised qualifications. Applications for RPL can be made prior to enrolling.
Call us on 1300 TAFE VP (1300 823 387) to discuss RPL options with the course manager.
How to apply
Prior to enrolment, all applicants will be required to complete a literacy and numeracy assessment to assist with determining eligibility and to identify learning support needs.
Before you apply
Before starting your application, please read through the step-by-step VU Polytechnic application process to make sure you have all the necessary documents and information ready to successfully complete your application.
Before applying, you should consider whether you also want to apply for:
Apply direct to VU
Apply direct to VU using our admission centre, submit applications for one or more courses, track and save your progress and upload additional information.
---
Already a VU student?
If you are already a VU student, apply direct to VU using our Admissions centre to transfer into this course. Remember it's best to be accepted into your new course before withdrawing from your current one.
After you apply
It's important to check for emails from us (which may go to your spam/junk folder).
Complete any requests for information by the given dates, otherwise your application may not be considered
Enquire now – TAFE
Please fill out the form below, and we'll get back to you shortly.
Information marked with an asterisk "
*
" is required.
Please note that if changes to this course occur, VU will notify students as soon as possible.
At Victoria University, we aim to display accurate and complete course information online. However, we are unable to guarantee that every course change is currently displayed. You may contact the University directly on +61 3 9919 6100 to confirm the most up-to-date course fees, pathways and credit transfer, recognition of prior learning, admission and enrolment procedures, examinations and services available to our students.