Uni lingo busted: A VCE student's guide to understanding tertiary terminology
ATAR, VTAC, HECS-HELP – if you're a VCE student, you're probably starting to hear some of these mysterious words more frequently. But what do they mean? And why are they important to you?
With all the SACs and SATs, the last thing you need is more stress (and acronyms) in your world, so here are some quick definitions of all that confusing uni jargon.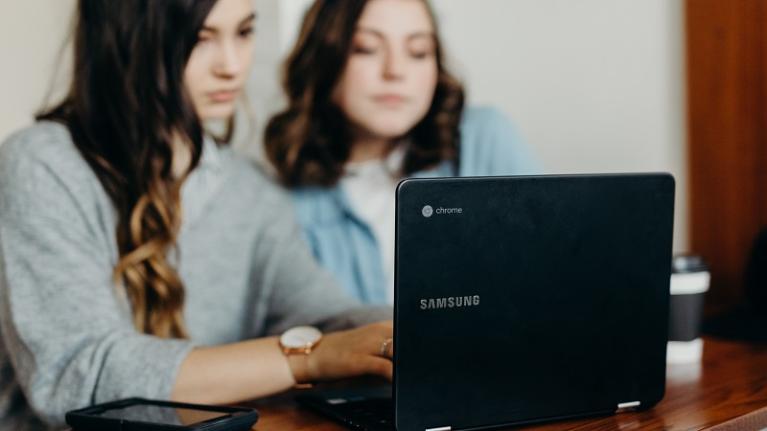 Your quick guide to uni lingo
Admission criteria: Admission criteria are the minimum academic and course entry requirements that must be met in order to be eligible for admission into your chosen course. For example, these may include achieving a certain study score in prerequisite VCE subjects, a particular ATAR or selection task (for example, CASPer test or audition).
ATAR: Australian Tertiary Admissions Rank. This is a rank that you will receive based on your Year 12 subject scores. It is based on a maximum score of 99.95 and, along with adjustment factors, can be used to form part of the selection rank which is used to determine your entry to a course.
Certificate: Certificate courses are undertaken at TAFE and Higher Education level and can teach you basic skills in a range of fields, as well as trades and post-trade skills.
Diploma: Diplomas are also offered at TAFE level and offer the knowledge and skills to begin work in a range of professions, or continue on to further study at university.
HECS-HELP: This is a government-funded student loan program in which the government subsidises the cost of your uni fees. You'll begin repaying your student contribution component (a loan) once you are in paid employment, earning over a certain amount.
Majors: In some courses, you will be required to select a particular subject matter that you are most interested in and would like to focus your study on. This is known as a major.
Pathway: Pathway is used to refer to the process of transitioning between approved courses at TAFE, undergraduate and postgraduate level. As a dual-sector institution, VU offers an extensive

pathways program

.
Prerequisites: Prerequisites are particular VCE subjects that need to be completed before you can be considered for entry to certain courses. For example, to study biomedicine, you may need to have studied VCE biology, chemistry, maths or physics and usually achieve a specific study score.
Selection rank: A selection rank is course specific and is produced as a sum of an applicant's ATAR and any upward adjustment factors. Adjustment factors vary between courses and may include achievement in interviews, folio presentations, auditions, tests, performance in prerequisite Year 12 subjects, special consideration and/or some bonuses e.g.

VU Guaranteed

or

Elite Athletes

.
Tutorial: Tutorials or tutes are small classes that are less formal than lectures. They are used to discuss the lectures and readings in detail. At VU, you'll learn under the

VU Block Model

in which all courses are taught in small group classes rather than lectures.
Undergraduate: Undergraduate refers to the level of study you undertake at a university following high school. At uni, an undergraduate course is called a bachelor degree. After you complete an undergraduate bachelor degree course, you can then apply for an honours program or further postgraduate study.
Units and credit points: Each uni course is awarded based on the achievement of a certain amount of credit points. Each unit of study contributes an amount of credit points towards your degree. When the required amount of units have been successfully completed and credit points achieved, you will be awarded your degree.
VTAC: Victorian Tertiary Admissions Centre. VTAC is responsible for processing your application for participating courses and supplying it to the institutions that you have nominated. The institutions then consider your application and offer you a place based on the admission criteria and the number of places available for your course.