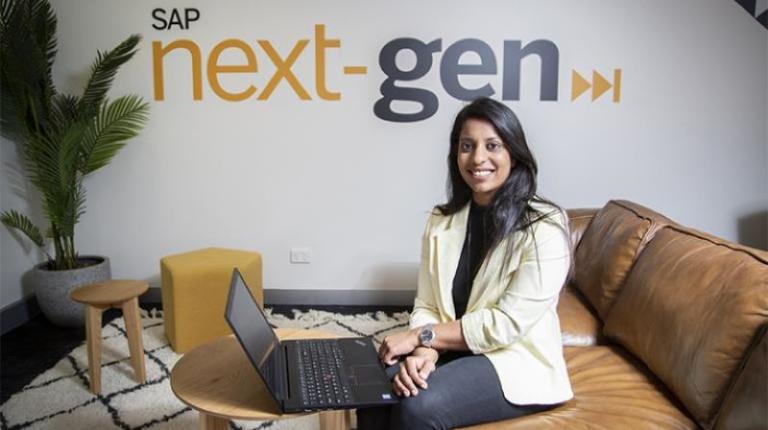 Business analytics and ERP students have capitalised on VU Melbourne's sophisticated SAP Next Gen Lab for a capstone project requiring them to use Augmented Reality (AR) to deliver university information to other students.
In presentations that represented 100 hours of work boiled down to five-minute zoom snippets. The 25 final-year postgraduate students produced innovative ideas that VU's Student Services could use to inform students about essential services, events, and clubs.
Information Systems Senior Lecturer Dr Scott Bingley said the project addressed the outdated way students traditionally accessed information about university services – via a website or face-to-face – which has not changed for decades.
"The project was developed to reimagine this by pushing the boundaries of augmented reality, and use data analysed through the SAP Analytics Cloud at our SAP Next Gen Lab.
By immersing students in a real-life industry project with a real client, students in their last semester had the opportunity to apply their skills and creativity to an industry project while still in the controlled settings of a university."
The students also demonstrated how they could use AR to provide directions, and came up with ideas such as using virtual balls on the ground to get from room to room, or order coffee and food simply by scanning a café's logo from the library. They also demonstrated how a scavenger hunt self-tour could help new students navigate around campus.
"The challenge of doing a project like this in a virtual way helped our students develop their ability to work in remote project groups while adding to their technical and business skills, which are all essential in a post-COVID world," said Dr Bingley.