Student budgeting advice & apps to use
The importance of having a budget as a student
Living on a student budget can be challenging.
If it's the first time you've lived away from home, you'll find yourself balancing expenses such as rent, groceries and transport with expenses for leisure activities, hobbies and course costs.
If you're returning to study full time, you will need to adjust your budget to suit a student lifestyle.
With a little planning, some financial assistance and the use of good budgeting apps, you can figure out a money plan that works for you.
At VU, we've got plenty of budgeting advice for students.
Our senior advisors specialise in welfare, finance and housing. They provide free and confidential assistance, to help you better manage your money and get the most out of university life.
Read on to find out how you can best manage your money, while you learn.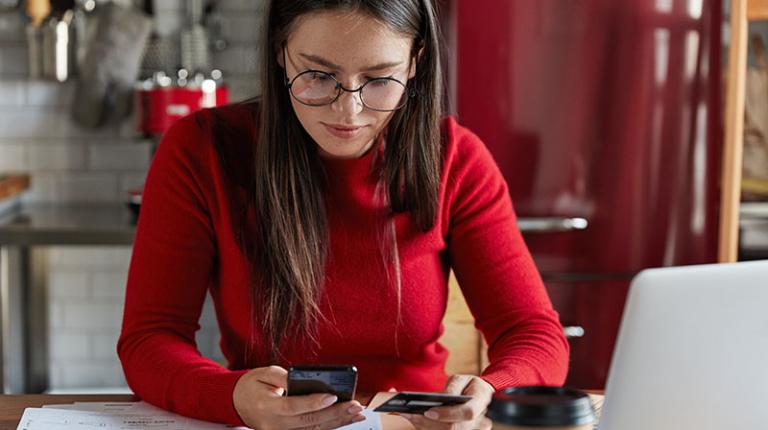 Calculate your budget
First, you need a clear overview of your finances and expenses. To get this, you need to create a monthly budget.
Commit to a 'financial fortnight' or 'money month' where you track your daily expenses. You can do this by:
looking at your transaction statements online
using a phone app to record your expenses
writing down your cash and card purchases.
After completing your fortnight or month, you'll have a clear overview of your finances and you'll know where your money is going. Sometimes knowing how much you're spending can encourage you to spend less.
From here, you can work out how much you need for essential expenses, such as:
rent or board if you're living at home
bills, such as water, electricity, gas, internet, phone
groceries
medical and dental costs
insurance, including private health
childcare
expenses for pets such as food, toys and vet bills
petrol and car registration, insurance, servicing and maintenance
public transport
course materials, such as textbooks, laptop or tablet.
You can include family-related expenses if you have children, such as school fees, mortgage, house maintenance, electrical goods and furniture. You may also need to figure out additional costs if you're moving out of home for the first time.
Once you've got these expenses figured out, you'll know how much money you can allocate to other activities, such as:
nights out
dining out and takeaway
movie tickets and entry to art galleries
leisure activities like concerts, festivals and shows
new clothes
gym membership
hair and beauty expenses
gifts and donations
travel
subscription services (Netflix, Stan, Spotify, etc).
These are also the things you can cut back on, to make your budget work for you. Take this opportunity to see if there's anything you can do without for a little while or entirely, to save money.
You should also include how much you'd like to send to your savings and/or emergency fund every pay. Even if you can only save a little, it's good to make a start, as it will add up over time.
Then you can:
Work out your total income while studying for the year. This figure may fluctuate, depending on whether you're working casually, on a scholarship or receiving a study allowance.
Subtract your essential expenses from your total income.
The amount you're left with will determine how much cash you have left for leisure activities and holidays, or to add to your savings.
What is a reasonable student budget?
There is no template for an ideal student budget, as it depends on your own circumstances.
Some students may work part or full time, generating more income. Others need to allocate money for rent or a mortage, or will have dependents and pets to take care of.
It also depends on what's important to you. You might not mind cutting back on dining out and takeaway, but want to maintain your gym membership while you study.
This is why it's a good idea to track your spending for a couple of weeks or a month, to see where you money is going. You can then use this data to create the perfect budget for you.
Ideally, you'll want to cover your essentials and leaves extra funds to allocate to 'fun', savings and if possible, an emergency fund.
It's also a good idea to plan for additional expenses. Create a buffer that you can use to cover any unexpected but necessary costs.
I have a hard time sticking to my budget, did I calculate it right?
Remember your budget doesn't need to be set in stone. If you're finding it hard to stick to, you can always review your expenses and tweak things as needed.
As you revise your budget, you can take the time to scrutinise your spending habits. You may discover some hidden costs, such as fees on your bank accounts or direct debits for subscriptions you no longer use.
Checking your bank statements regularly will also help you spot unauthorised or mistaken transactions.
MoneySmart is a website developed by the Federal Government, that offers free advice and information to help Australians improve their financial literary. Discover the steps involved in setting up a budget and how to manage your money on a low income.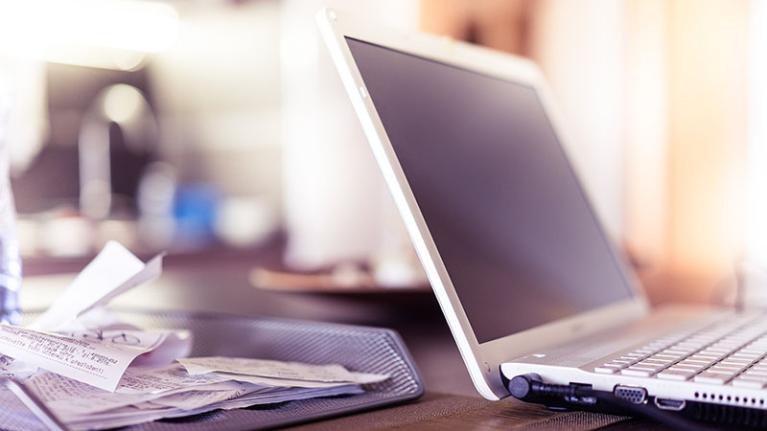 Set budget goals
It is often easier to stick to a budget when you have a clearly defined goal ahead of you.
You may want to have a specific figure in your savings by the end of the year – perhaps you're aiming for $5,000.
Or maybe you want to travel during your student break.
Set yourself smaller savings goals that you can meet every week or month.
You might look for ways to lower unnecessary expenses, by eating out less, or ditching your gym membership.
Use your student card
As a student, you're already sitting on a marvellous money-saving perk – your student card!
You'll find you can get a student concession on many different things such as:
gym memberships – VU students get discounted membership at

our fitness centres

public transport fares (PTV offer savings for

undergraduate students

)
streaming sites
airfares
laptops, tablets and software
museums (such as Melbourne Museum).
Some restaurants and bars hold 'student nights' where the flash of your student card will get you discounted entry into clubs, or savings on food and drink.
Cinemas have student pricing for their tickets, saving you a few dollars, here and there. It all adds up!
Discover where else you can use your VU student card, to score fantastic deals.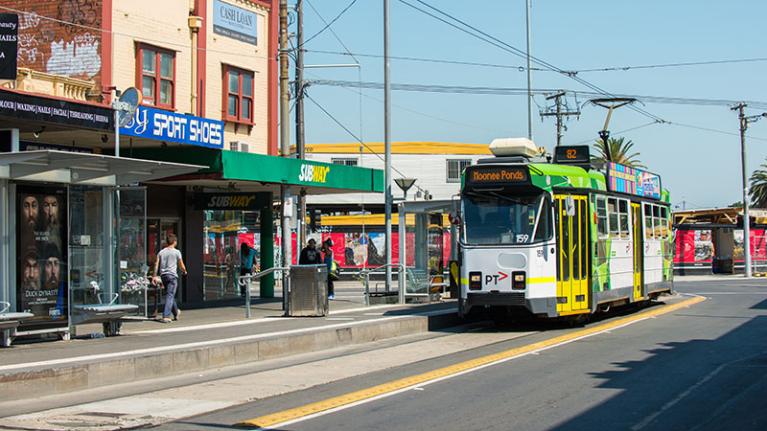 Get a savings mindset
Non-essential expenses can have a big impact on your budget. The sooner you develop a savings mindset, the better.
Start saving some money now, no matter how small the amount. It will help you deal with big, unexpected bills and avoid any future money problems.
There are plenty of ways you can reduce expenses, to achieve your money goals.
You could:
make your own lunch
brew tea or coffee at home and bring it with you in a travel mug
invite friends over for a movie or games night at home
host a potluck instead of going to a restaurant
sell your old textbooks online via Gumtree or Facebook Marketplace (you can also buy them online to save money)
cancel your streaming subscriptions or just limit yourself to the one you use the most.
You could also lower your expenses by opting to walk or ride your bike, rather than driving your car or taking public transport, or develop a keen eye for supermarket specials.
Discover more ways you can reach your savings goals and why it's good to save for an emergency fund.
Boost your income
If you're not studying and working full time, you can supplement your student budget through part-time or casual work.
Retail or hospitality jobs are very well suited to student schedules, as you can attend classes during the day and work in the evening or on weekends.
Many companies have career portals on their websites, where you can look for current opportunities. You can also choose to kick it old school and print out resumes, to hand out to local businesses.
Through VU's Learning Hub, you can access an online jobs board, where you can search for part-time and casual jobs (for current students) and full-time positions (for graduates).
VU's Block Model is deliberately designed so you can balance study with work.
Under the model, you complete one subject at a time over a four week 'block', usually with three, three-hour classes per week.
You choose from a flexible range of class times (morning, mid-morning, afternoon and evening). This focused timetable is designed to give you more time for everything else in your life, such as work, hobbies and social commitments.
Apply for government benefits
The Australia Government provides some financial assistance to low-income earners.
You may also be eligible for benefits such as:
Is there any government help available for students?
In Australia, there are government benefits available for some students that provide some monetary support while you study.
You may be eligible for:
Youth Allowance

- if you're a student or apprentice aged 24 or under

Austudy

– if you're over 25 and a student or apprentice

ABSTUDY

– if you identify as an Aboriginal or Torres Strait Islander student or apprentice.
The Australian government also offer loans, to cover the cost of study, such as:
the Higher Education Loan Program (HELP) helps students pay for course fees
other loans are available for students and apprentices receiving government benefits.
You'll be required to repay your HELP debt through the tax system, once you're earning above $46,620 (figure correct as of 2022).
Find out if you are eligible for Government assistance while studying.
VU awards scholarships every year for students of all levels. Discover what scholarships are available and how you can apply.
We also offer support to Aboriginal and Torres Strait Islander students through financial assistance and scholarships.
The best budget apps for students
Sticking to a student budget can be difficult, as you need to be disciplined. It may take some time to find a way of managing your income and expenses that works for you and your lifestyle.
Here at VU, we recommend MoneySmart for financial advice. You can use this free information to make the most out of your income as a student.
There are also plenty of good budgeting apps that you can use to track your expenses, such as:
Beyond apps, you can use the following methods to keep on top of your spending:
use the notes app on your phone
track expenses via a spreadsheet; MoneySmart has a

free budget planner

that is downloadable as an Excel spreadsheet
keep a pen and paper budget: you could write expenses in a notebook or get crafty and create your own table to manually note your weekly, fortnightly and monthly expenses.
Having a visual reference might motivate you to stick to your budget and achieve your savings goals.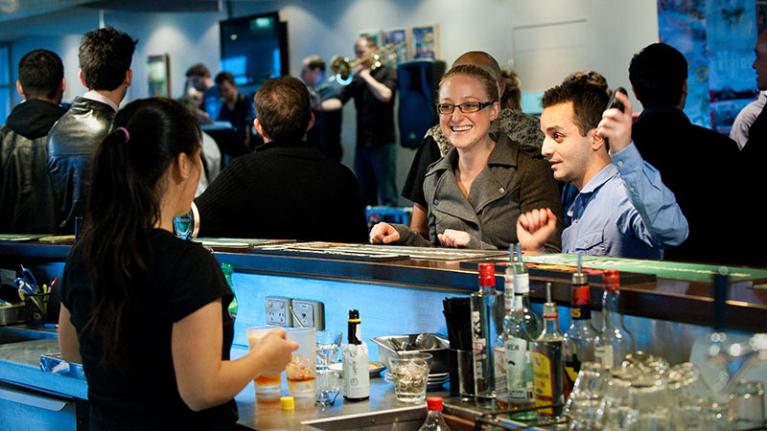 Get ready to set your own student budget
While you may have to make some sacrifices while studying, it doesn't mean you can't have fun.
Once you have your budget figured out, you'll probably find you enjoy watching your savings grow and making every dollar work for you.
You'll also be learning important financial skills, which will help you throughout your life.