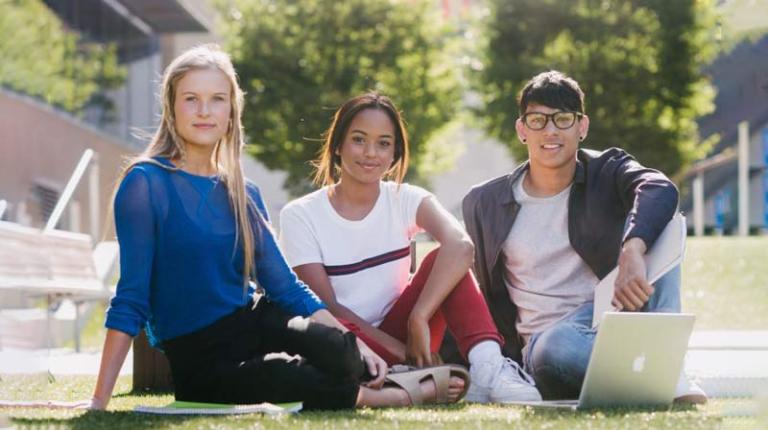 Victoria University is thrilled to welcome thousands of new Year 12 graduates to the VU community in today's Victorian Tertiary Admissions Centre (VTAC) January round offers.
VU congratulates these students on their outstanding achievements, given the challenges of home-schooling and remote learning they faced over the past two years.
VU Vice-Chancellor Professor Adam Shoemaker said today was a momentous day for VU's newest students, and acknowledged the strength and support of all the teachers, parents, friends and careers who helped in their success.
"You've had a turbulent final few years at school, and an equally uncertain beginning to this year; but two things are certain: you will begin a crucial higher education and career journey in 2022, and we will be with you each step of the way."
Popular degrees are business, health science, paramedicine, physiotherapy, dermal sciences, osteopathy, education, psychology, criminology, social work, physical education, arts, and nursing.
Exciting opportunities for 2022 entrants
More students chose VU as their first preference this year compared to last year, including 650  VU Guaranteed students from more than 130 partnership schools who received a guaranteed place at VU even before they wrote their final exams.
Students joining VU in 2022 can benefit from exciting new opportunities on VU's horizon, including the opening of an impressive state-of-the-art 32-storey City Tower campus later this year.
The new campus will host students from the VU Business School and VU College, in addition to osteopathy and dermal therapy students from the College of Health and Biomedicine, and hair and make-up students from VU Polytechnic. It will also include all their practice clinics, which will be open to the public.
New students will also experience VU's revolutionary and award-winning Block Model of learning and teaching, introduced in 2018, which focuses on one subject at a time in smaller, more supportive classes.  
Direct applications still open
Direct entry applications for undergraduate, postgraduate courses are currently open. Check the VU website for individual closing dates.
Applications for TAFE courses at Victoria University Polytechnic are also now open.