MyWorkspace is a cloud-based hosting service that allows specialised software applications to be virtualised, offering greater flexibility and continuity of learning, teaching and working.
MyWorkspace allows course related software applications that may currently only be available on-campus via VU's computer labs or networks to be made available anywhere.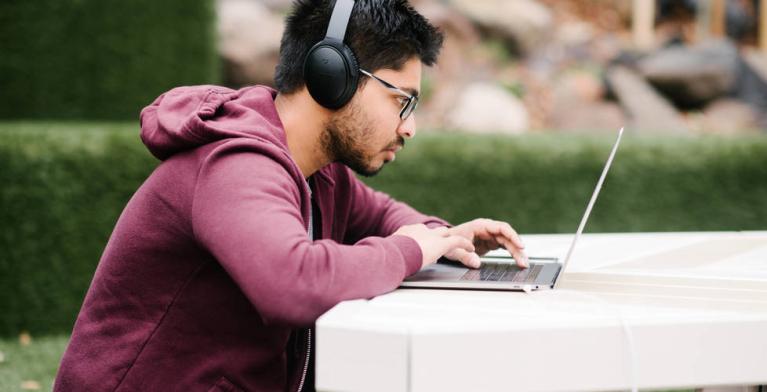 Access MyWorkspace
MyWorkspace Portal
Access the MyWorkspace Portal at the URL - myworkspace.vu.edu.au
Your password is the same as your MyVU password.
The virtualised applications that you can access in MyWorkspace is based on your enrolled course and individual account. If you do not have access to MyWorkspace or an application that you need is not visible in your MyWorkspace Portal, check with your teacher or lecturer.
If you are using MyWorkspace for the first time, we recommend you first install the VMware Horizon Client and then use your Staff or Student account to login to the MyWorkspace Portal.

Download VMWare Horizon Client
VMWare Horizon Client provides students and academics with remote access to the University network and applications without the need for a VPN connection. You can download the Horizon Virtual Client onto your personal PC or Mac.
Get help
If you need assistance accessing VU applications and software or for general recommendations and advice, contact the IT Customer Support Desk.
To contact the IT Customer Support Desk: