As a VU staff member, you have access to a range of benefits and services, both on and off campus. 
Salary & benefits
VU offers competitive salaries, attractive superannuation and a wide range of benefits:
salary increments and annual leave loading (annual leave loading payment equal to 17.5% of four weeks' salary is payable for each completed year of a staff member's service)
attractive employer superannuation contributions of up to 17% for permanent staff
flexible working arrangements
salary sacrifice options
additional leave at Christmas
dedicated on-campus UniSuper superannuation consultant
vehicle leasing through NLC
discounted yearly Myki pass to travel around Melbourne on trains, trams and buses.
Health & wellbeing
VU has a diverse range of benefits that can contribute to improving our staff's health and wellbeing:
the Employee Assistance Program (EAP) (log in required) offers staff and their immediate family members access to free and confidential face-to-face or phone counselling sessions
free yearly influenza injections for staff
free active living program - Thrive - free activities designed for you to improve your health, get active and have fun
free personal training for healthy staff, and a low fee for clinical exercise rehabilitation at our VUCER student clinic
discounted health clinics at multiple including dermal therapies, massage, osteopathy and psychology
onsite gyms & fitness centres with discounted membership, including group exercise classes, team training, personal training, indoor sports course and more
a beauty day spa & salon with discounted staff prices
a hairdressing salon with discounted staff prices.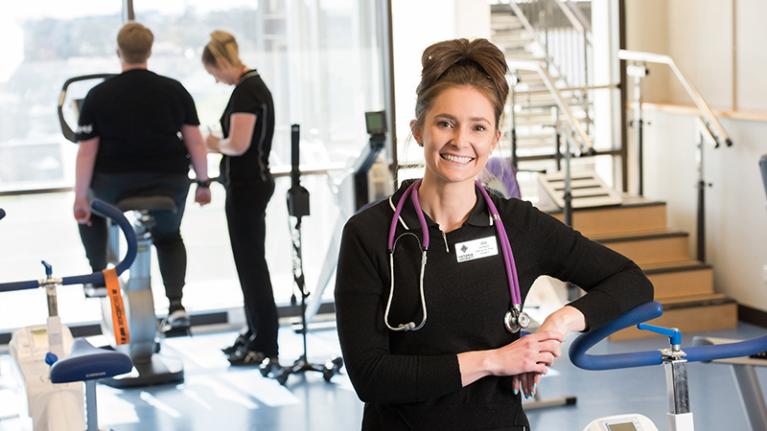 VUCER student clinic, which offers free training for apparently healthy staff, and a low fee for clinical exercise rehabilitation.
The gym at the Fitness & Aquatic Centre on campus.
Family friendly & inclusive
VU strives to create a family friendly, diverse and inclusive workplace where all staff can succeed. VU offers a range of benefits that aims to enhance and support both work and personal life. We offer:
generous parental leave including a combination of paid and unpaid leave of up to 52 weeks
flexible work arrangements
purchased leave arrangements
access to childcare, school holiday programs and parenting rooms
safe community spaces on many of our campuses, including parenting rooms, prayer rooms, women's rooms and LGBTQIA pride rooms.
domestic and family violence support
a staff ally network for LGBTIQ+ and gender diverse people including regular workshops and marking days of significance
Aboriginal and Torres Strait Islander cultural awareness training for staff and marking days of significance
professional development programs for female staff at different levels. These have included mentoring and shadowing programs and developing career resilience workshops. Female researchers can also apply for out-of-round research grants to assist when returning from parental leave. The University is an Employer of Choice for Gender Equality.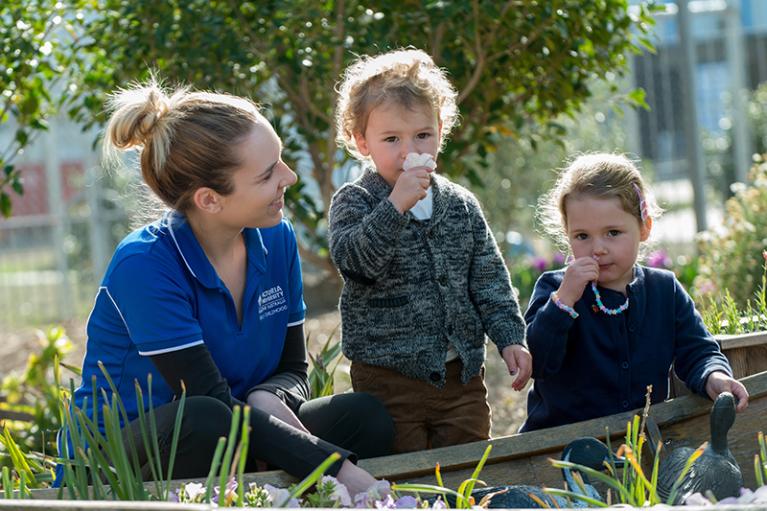 Your kids can go to one of VU's Children's Centres.
Professional development
At VU, we provide an environment which enables staff to perform at their best. We support staff to achieve their work goals, develop capabilities and reach their potential career goals; and ultimately deliver successful outcomes.
free, unlimited online courses with LinkedIn Learning (go to Sign in > Sign in with your organisation account > Enter your VU email address)
paid study leave and a Professional Staff Development Fund to support selected professional development activities
staff discount on VU units in undergraduate or postgraduate courses
Victoria University's Performance and Development Review Framework, VU Develop
Special Studies Program
professional and leadership development opportunities
learning, teaching & research development
secondment opportunities.
Facilities & services
In addition to staff benefits, VU staff can also access a range of facilities and services on campus:
Safety & security
If you require security assistance on any campus please phone:
Emergency security: +61 3 9919 6666
General security: +61 3 9919 4999.
Learn more about security on campus.
VU Security offers a free shuttle bus service to and from the car park at two of our campuses.
Safer community
Safer Community provides advice, assistance and referrals to staff who experience, witness, or receive a disclosure of concerning, threatening or inappropriate behaviour. Contact Safer Community if you have safety or wellbeing concerns for yourself or someone else.
For more information visit the:
Phone: +61 3 9919 5707 (weekdays, office hours)
Email: [email protected]
VUSafe app
The free, official mobile safety app of VU, for staff and students. The app has safety information, tools and features to keep you safe on campus. Available for Apple and Android devices.
Learn more and download the VUSafe app.
VU cyber security
Cyber security awareness at VU plays an important role in limiting the threat of cybercrime.
Staff can access VU cyber training and online resources (requires login when off campus) that provide practical steps for protecting your information, devices and the University from online risks.
Contact IT Service Desk (requires login when off campus) if you have any concerns about your security and privacy online.