Victoria University Clinical Exercise & Rehabilitation (VUCER) Clinic offers exercise clinics for healthy individuals and those with injuries and other health concerns.
Exercise sessions are delivered by senior students, under the supervision of accredited exercise physiologists and exercise scientists.
VUCER delivers high quality, client-centred exercise to a diverse range of clients and needs, while also giving masters and undergraduate students the opportunity to gain practical experience as a component of their coursework. Staff, students and members of the public are welcomed as clients.
The VUCER Clinic includes a clinical-grade gymnasium, exercise testing laboratory and private consultation rooms.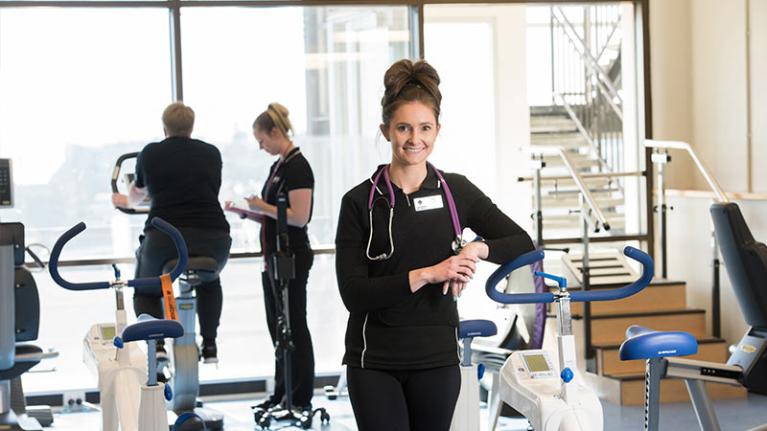 Exercise science clinic
This clinic is suitable for healthy individuals of any fitness level, who wish to improve fitness, strength, performance, or general health and wellbeing. Exercise programs are tailored to the individual and are designed to achieve specific goals.
Clinical exercise rehabilitation
The clinical exercise rehabilitation programs provide individualised, evidence-based exercise rehabilitation. The programs are delivered by Master of Clinical Exercise Science and Rehabilitation students under the supervision of accredited exercise physiologists – qualified allied health professionals who specialise in the delivery of exercise and lifestyle modification programs for the prevention and management of chronic diseases and injuries.
Fees
Initial assessment: $60
One-on-one session: $15
Pensioners and students: $12
Cancellation fee (within 24 hours): $6
Each class goes for one hour. Full payment is expected at the time of the visit. Credit cards and EFTPOS facilities are available (no cash).
Location & hours
The clinic is located at Footscray Park Campus, Building L, Level 3.
The clinic is currently closed until further notice due to coronavirus (COVID-19).