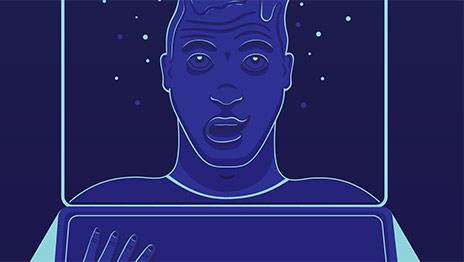 Victoria University's Tom Petsinis had his new novel Quaternia launched by broadcaster and journalist, David Astle on Thursday 7 April.
The book explores the dark and addictive realm of online gaming through the eyes of a teenage protagonist. Using playful mathematic interludes, the book draws the reader deeper into the online world.
Although his extensive studies and role at VU are grounded in maths and science, Petsinis' literary works include plays, poetry and novels; with mathematics a recurring theme.
"I'm always excited by the possibility of combining maths and literature. In Quaternia I present maths in a playful way – bringing it to life through historical characters and various creatures. This approach makes maths accessible and compelling to the general reader," he says.
The award-winning writer has been at VU since its inception as a university 25 years ago. He now shares his infectious love of maths supporting students and staff as a lecturer in the Centre for Student Success.