What's it like being the first in your family to go to uni?
There can be many obstacles to completing high school and undertaking further study. It's no surprise that more and more commencing students are actually the first in their family to attend university – and face making some of the biggest decisions of their life without a lot of parental guidance. In fact, 39% of VU's domestic undergraduate students are first generation students.
So what are the challenges and triumphs of being the first in your family to attend uni? Here, four VU students share how being a 'first in family' student shaped their study experience.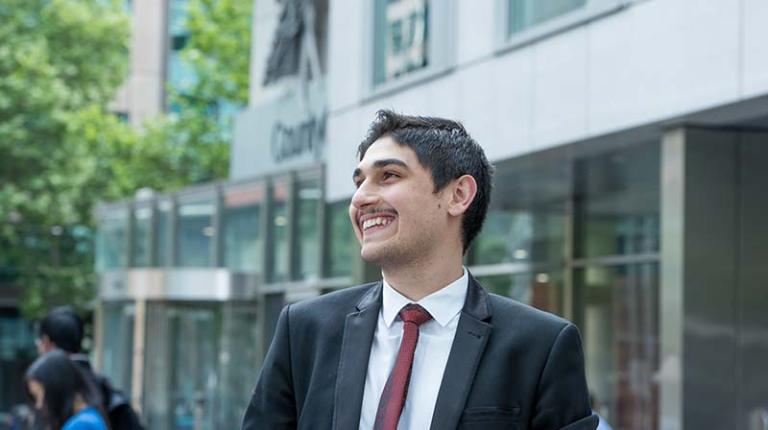 Celil found success through support
Bachelor of Laws graduate, Celil Kardaslar says:
"My family was always aware of my strong interest in law and they knew I needed to go to a university like VU that was unique, bold and progressive. But being the first in my family to attend university I had no idea how uni life would work. However, I knew it would not be easy. In my initial year I was struggling so much that I nearly contemplated giving up, however thanks to VU's Student Writing and Transition Mentors I was able to build my skill set and continue. For me, these services where a gateway to success.
At the end of first year I took Summer School and got to meet many different inspiring lecturers from all around the globe, in particular Professor Gabriel Moens from Belgium who is still a mentor to this day. With that support, my grades continued to improve. By the following year, my marks had become so good that I was invited to complete my studies with honours. I encourage students to utilise every opportunity they see because one day you will look back and say "IT WAS ALL WORTH IT".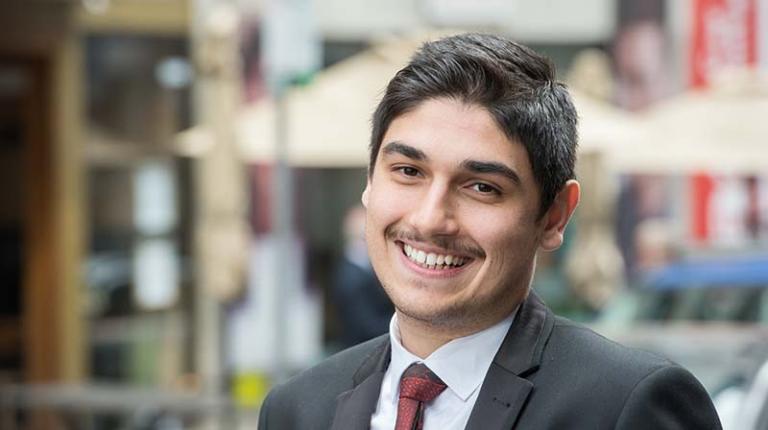 Teghan follows her passion
Bachelor of Paramedicine student Teghan O'Connor says:
"My grandmother was a nurse, and she would always tell me never to do nursing as it's such a demanding job. But I was still interested in the health and medical field and decided to pursue the emergency care side of the industry to become a paramedic.
I'm the first in my family to attend university as most of my relatives have apprenticed into trades. So there was no expectation from my family that I should go to university – but they did want me to be happy with what I chose to do in life and follow it through. I'm now two years into my Bachelor of Paramedicine and throughly enjoying learning. I'm also implementing all my theoretical knowledge with a practical placement on road with Ambulance Victoria!"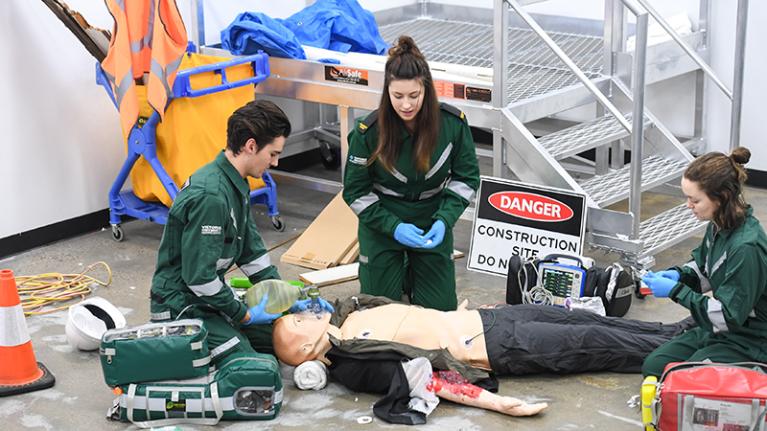 Scarlett found her feet through friendship
Bachelor of Business student, Scarlett Nordestgaard says:
"I grew up outside of Benalla (200km north of Melbourne) where university wasn't even a thought. I moved to Melbourne to work full-time after school but was eager to try something new. As no one else in my family had studied at uni, my friends influenced my choice to pursue a degree. However, my mother encouraged me as she'd dreamed of undertaking a degree herself but couldn't do so financially.
I had no idea what I was getting myself into and was cautious so chose to complete a Diploma of Business (Enterprise) first for which I was awarded a Medal of Excellence, and then took a pathway into the second year of the bachelor degree as that offered a good transition.
While all of my skills have been majorly developed through my studies, the biggest change is in my confidence level. Being part of the VU Vollies program is amazing as I've met so many like-minded students. It was the best decision I made!"
Natasha is blossoming with the Block Model
Bachelor of Science/Master of Teaching student Natasha Milner says:
"My family have always supported me in every decision I make. So, they didn't pressure me into pursuing higher education. What made me make the decision to go to uni was attending VU Open Day. The friendly atmosphere and people I met made me feel welcome and secure. I have definitely come out of my shell since joining the University.
I was fortunate to receive a VU Achievement Scholarship and financial advice which helped make managing study easier. Still, being the first in my family to go to uni, I wasn't sure how I would cope with a heavy workload, given that I would need to continue working while I studied. However, the actual study load isn't as much as I thought it would be, thanks to the VU Block Model. That has really helped with juggling my work, life and uni. I'm so happy I chose VU!"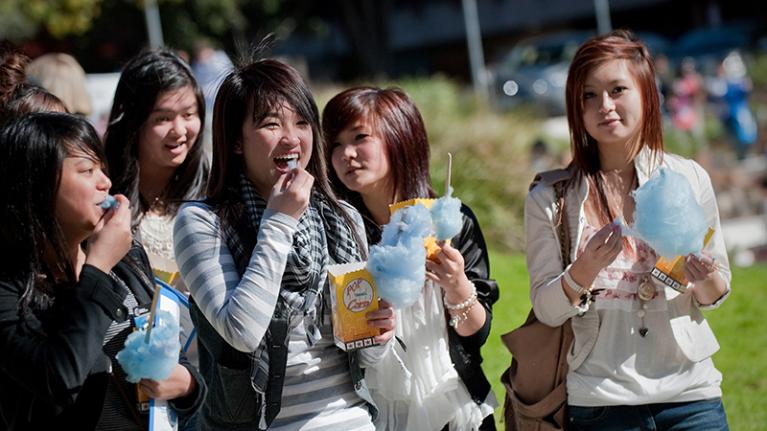 Are you the first in your family to go to uni & need advice?
VU Kick Start is a free program designed for students who are the first in their family to attend university. It's designed to build your confidence as a student and provide a strong support network.
Contact us for personalised advice on all your study options and to find out about how we can help you make the transition from school or work to tertiary study.