VU's 'New Way To Do Uni' recognised with prestigious national award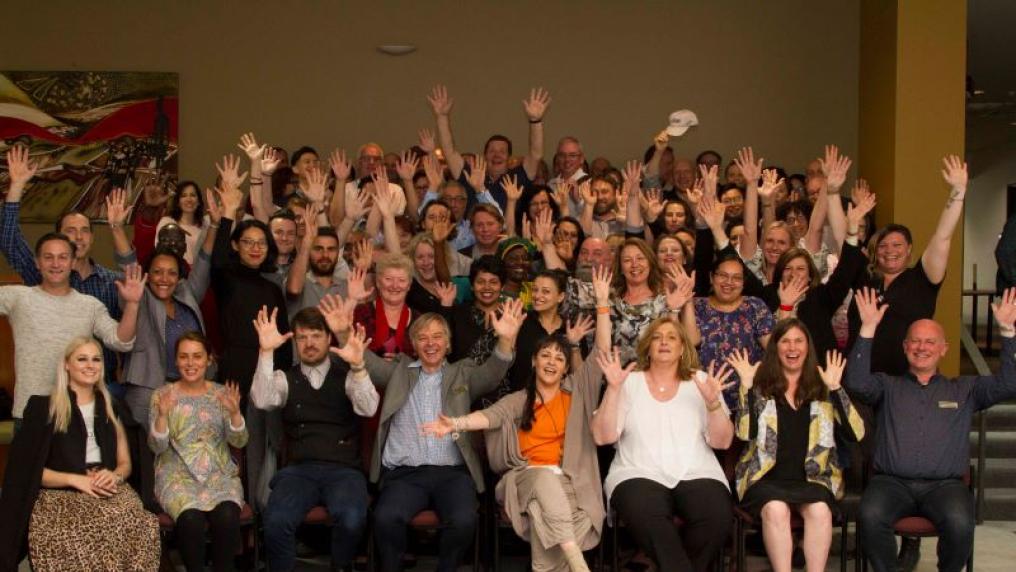 Victoria University's unique First Year College (FYC) was today honoured with a prestigious Australian Award for University Teaching by Universities Australia.
Wednesday 24 February 2021
Victoria University's revolutionary First Year College (FYC) was today honoured with a prestigious Australian Award for University Teaching (AAUT) by Universities Australia. 
VU is the only university in Australia to have a college dedicated to guiding students as they make the well-recognised difficult transition to university, allowing them to gain the skills, motivation and confidence to excel beyond first year.
The award, given to VU by an independent panel of expert academics, pays tribute to VU's innovation in curriculum design and pedagogy practice.
First Year College Dean, Professor Andrew Smallridge, said the College's work in retention, student satisfaction and student experience has been ground-breaking.
"To be involved with a body of academics and professional staff so dedicated to the success of commencing students, and to be a part of the great results so far achieved, has been a powerful and profound experience of my academic life."
Reshaping curricula on a scale never seen
When establishing the FYC in 2017, VU completely reshaped nearly 200 first-year courses across all disciplines for some 4500 students. Using a 'student-centred' focus, the new approach highlighted areas such as student engagement, knowledge creation and application, and continuous feedback.
FYC educators also undergo continued professional development to ensure they are highly trained in transitions' pedagogy.
Pivotal to the FYC's success is VU's Australian-first Block Model that delivers units one at a time in intensive four-week blocks. The Block Model has seen student success soar and proved so successful it has been now rolled out across all VU courses at all levels.
Vice-Chancellor of Victoria University Professor Adam Shoemaker said that the FYC team has done a wonderful job in making a difference to so many students:
"I congratulate our First Year College team on this award and I'm proud of their commitment to provide a first-year experience that both challenges students intellectually and provides them with the resources and confidence to succeed and excel."   
High pass rates & engagement attest to FYC effectiveness
With attrition rates of up to 35% in some institutions in Australia, the FYC has shown astounding and sustained success across several indicators:
average pass rates of first-year units have increased from 78% in 2017 to 87% from 2018 to 2020, with particular improvement for students from low equity groups
VU was the highest-rated university in Victoria for learner engagement at the first-year level in the 2019 Australian Government's Student Experience Survey, up from sixth in 2017.
VU Senior Lecturer in the College of Health and Biomedicine, Dr Samy Sakkal, also received a Citation for Outstanding Contributions to Student Learning, for excellence and innovation in immunology teaching including the development of innovative digital resources and novel active learning approaches.
Awards celebrate outstanding teaching annually
The AAUT are annual awards celebrating outstanding teaching achievements in the university sector.
They were established in 1998 by the Australian Government and have been administered by Universities Australia since 2018.