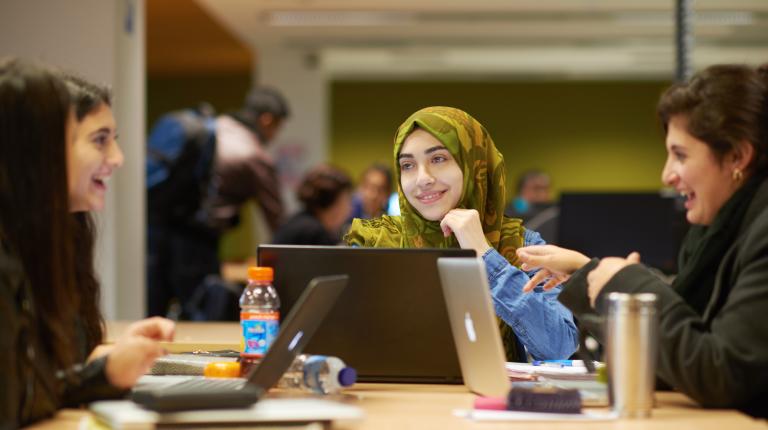 Victoria University has been named a finalist in two categories of the 2021 CAUDIT Awards with winners to be announced late this week.
The CAUDIT Awards recognise, celebrate and promote the outstanding achievements and innovation of staff working in IT in Higher Education organisations, and the application of digital capabilities which positively transform the experience of students, academics and professional staff.
VU's Information Technology Services IGNITE Agile Transformation initiative and Data Insights' Job Insights/Website Analytics Dashboard Project have been nominated for their contribution toward Operational Excellence and Improving Student Success respectively.
About the nominated projects
IGNITE Agile Transformation
In late 2019, VU's IT Services department began transitioning to a new way of working. Named the IGNITE (Inclusive, Grow-in-Numbers, Innovate, Trust, Evolve) framework, the delivery model is a bespoke Agile framework combining Scrum, SAFe, Lean Six Sigma and Kanban practices.
The IGNITE vision is to elevate work culture at a departmental level through a framework that champions employee engagement and empowerment with a collective mindset focused on innovation and collaboration for solving emergent business problems.
Watch our 'An agile transformation' video to hear from key players in the IGNITE transformation and the positive benefits that have already been felt University-wide.
Job Insights/Website Analytics Dashboards
The Jobs Insights Dashboard and linked Website Visitor Analytics Dashboards use Government job outlook data to identify and then bridge the gap between VU's current courses, and the skills VU students will need to thrive in future workplaces.
They provide the capacity to search particular fields of employment via detailed job titles to display projected employment growth or decline over coming years – as well as match these results with courses and units offered at VU.
By combining the insights from both dashboards, an holistic view is obtained of which fields are most relevant to prospective students (via top search terms) and assessed against projected job growth to discover whether there are potential gaps in our course offering.  This ensures VU constructs new courses to maximise relevance and employment outcomes for students well into the future.