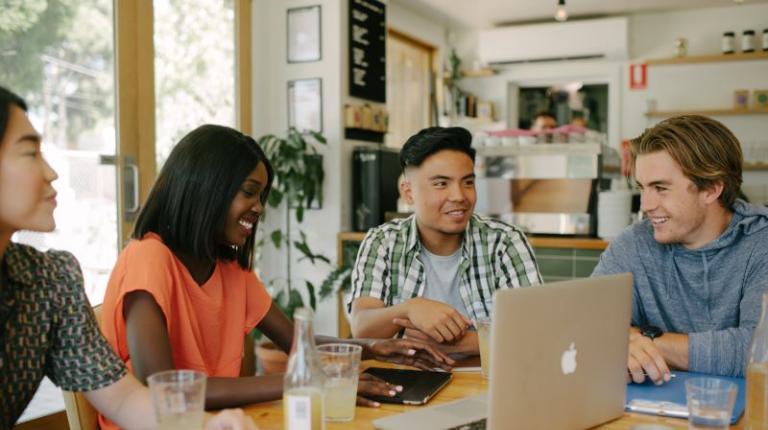 Victoria University is one of just three Australian universities selected from more than 90 entrants in the Education category of the 2021 iTNews Benchmark Awards.
Finalist organisations in the iTNews awards were selected by a panel of experts and will be judged for their innovative use of technology for value creation, with winners to be announced in early March.
VU's selection for the Education category celebrates the University's use of technology to support better experiences and outcomes for students by offering unique insights into teacher and student performance for every unit taught under the VU Block Model.
New dashboard provides quick unit overview
The nominated project, VU's Unit Health Dashboard, was created in response to the introduction of VU's revolutionary VU Block Model of teaching to create a learning experience focused on student success and retention.
VU Block Model has revolutionised learning and teaching, offering new opportunities for rapid unit improvement. In response to this innovation, the Unit Health Dashboard offers a quick, holistic view of unit performance to enhance student success and retention, improve course content and support teachers' continuous development.
Project combines several data sources
VU's Data Insights team worked with IT Services to combine a series of previously disconnected data sources into one online portal, creating a single source of truth for information required in unit review processes.
This offers teachers deeper insights and opportunities to monitor unit performance and student engagement, better identify and support poorly performing students and demographics, and offer enhancement opportunities for high-performing students.
The Dashboard offers a 360-degree view of each unit, comprising a wide range of comprehensive information such as:
demographic makeup and performance based on various factors
feedback and evaluations from students 
grade distribution and trends
comparison of the same unit delivery in different VU Block Model study blocks.
Watch Ann Hogan, Director of VU's Analytics, Data and Reporting, discuss the new Unit Health Dashboard.