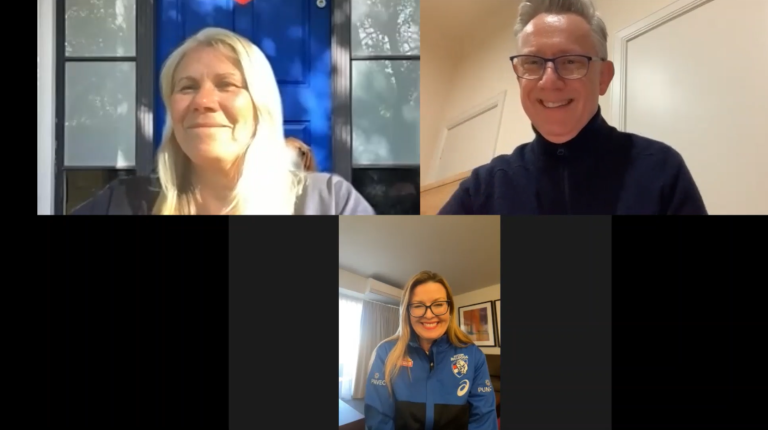 Victoria University's Vice-Chancellor and President, Adam Shoemaker chats to Melbourne President Kate Roffey and Bulldogs President Kylie Watson-Wheeler from Perth on the eve of the Grand Final.
AFL Grand Final is almost upon us and this season history has already been made before the first bounce. For the first time both grand finalists have a female president. And as the final siren sounds one of them will become the second female club President to win a flag, joining Richmond's Peggy O'Neal in the elite club.
Victoria University is proud to have an association with both of these incredible women and it is a privilege to be speaking with both. Kate Roffey is not only the President of Melbourne Football Club but a member of VU's Council. Kylie Watson-Wheeler is the President of the Western Bulldogs, VU's proud partner.
You can watch the full video where Professor Shoemaker asks questions about leadership, gender equity in sport administration and the atmosphere in Perth ahead of the Grand Final.
Contact us
Watch the First Ladies of Football video interview