New data insights giving Australian Open players an edge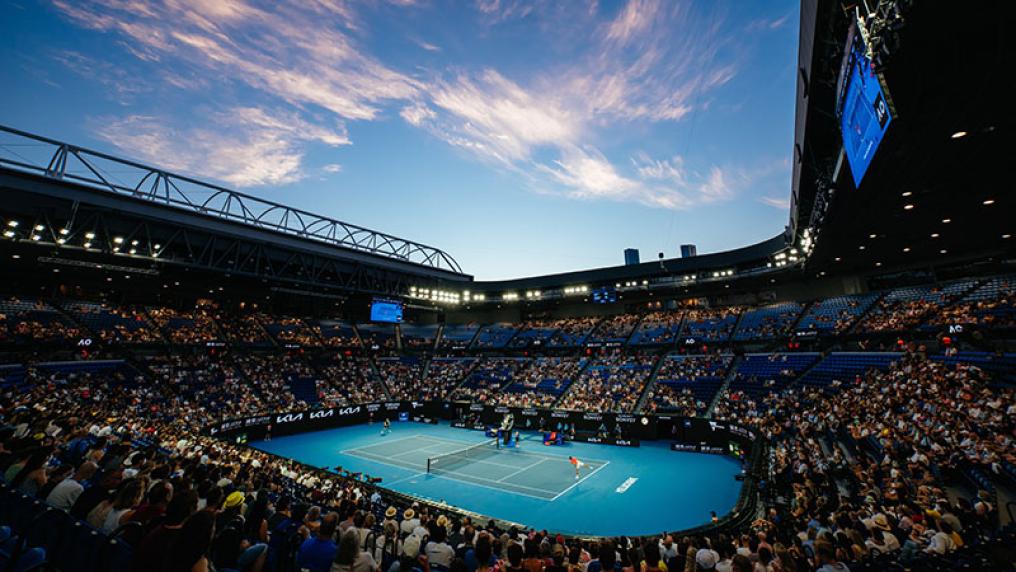 Game Insight Group (GIG), a partnership between Victoria University (VU) and Tennis Australia, has developed six new statistics for the 2023 Australian Open (AO).
Wednesday 11 January 2023
The 2023 Australian Open (AO) will introduce six new statistics to the official broadcast, offering fans insights into what it takes for the best players in the world to win.
Developed by the Game Insight Group (GIG), a partnership between Victoria University (VU) and Tennis Australia, the six new statistics are part of a suite of innovative insights offering match predictions, analysing strategy and the remarkable physical performance in a tennis match.
GIG Senior Manager of Game Analysis, Simon Rea said the new statistics focus on return of serve statistics, feats of amazing defence and the use of the forehand as a weapon from the back of the court.
"Epic tennis battles can be decided by the smallest of margins and our team aims to demonstrate exactly what has created those differences," Mr Rea said.
"The new stats complement the existing insights GIG has provided for the AO broadcast that predict who is going to win, impact of pressure points and the physical battle, all offering an opportunity for fans, commentators, players and coaches to truly see how spectacular some of the performances are."
2023 Australian Open GIG Stats (* denotes new stats for 2023 - see below for Explainer on each)
Win predictor
Pressure points won
Early Breaks*
Break Force*
Break Right Back*
Ultimate Defender*
On the rise %*
Hunting 3rd shot forehand %*
Physical battle.
GIG is made up of data scientists, computer engineers and sports scientists who have access-all-areas at the tournament to capture, analyse and visualise tracking data of both the ball and the player in addition to point outcome information during matches.
VU Sports Analytics Professor Sam Robertson said the industry-leading insights showcase VU's sports expertise on the world-stage.
"The GIG team is revolutionising tennis through science and data analysis. In addition to helping fans to understand the game better, we also provide match play analysis to many of the world's best tennis players and their coaches," Professor Robertson said.
"We are incredibly excited to be introducing the impactful six new insights into this year's AO broadcast."
Download the Explainer for the 2023 Australian Open GIG Stats (PDF, 509.06 KB)
Contact us
Cath Somerville
Victoria University Media and Communications Manager (Research and Impact)
[email protected]