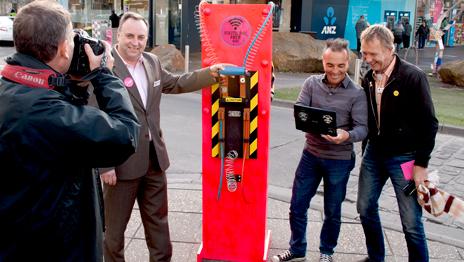 Access to free WiFi is now available throughout key areas in Footscray's city centre, further developing its attractiveness as a place to work, study and visit.
Maribyrnong City Council launched the project on Tuesday 12 July 2016, making free WiFi available along Nicholson Street, including the mall, between Hopkins and Irving Streets.
Victoria University students and staff can now connect to free WiFi as they travel between Footscray's campuses – Footscray Nicholson, VU at MetroWest and Footscray Park – providing easy access to information online. The service is also available to local community, business customers and visitors to the area.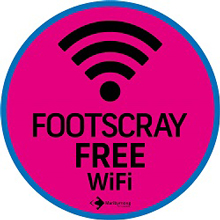 Funded by Maribyrnong City Council, the project is an initiative of the Footscray University Town (FUT) partnership between Victoria University and Council, which aims to revitalise Footscray and deliver long lasting benefits to VU students and staff, residents, businesses and workers.
The free WiFi will have a time limit of one hour per session, and there will be no limit on the amount of data downloaded – however a 'fair use' policy will apply.
Following analysis of the initial take-up, Council hopes to extend the WiFi service to other areas across the City of Maribyrnong in the future.
For more information, visit www.maribyrnong.vic.gov.au.