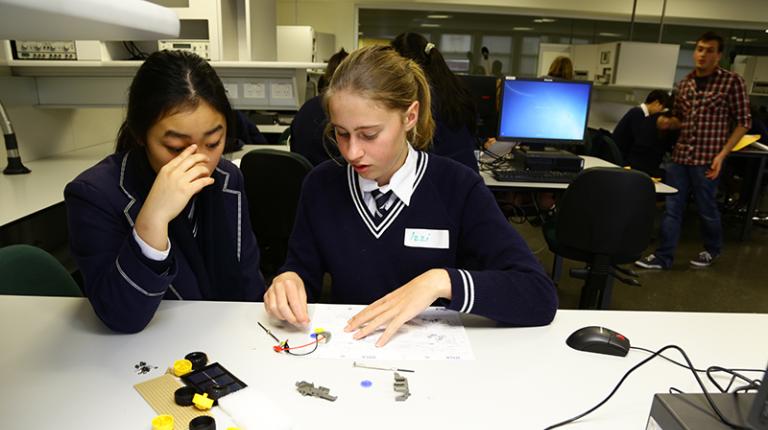 In early 2020, CIRES completed a four-year project evaluating the Fair Education program in New South Wales for the Vincent Fairfax Family Foundation (VFFF).
Fair Education is a major initiative introduced to help schools in disadvantaged areas achieve better outcomes and improve family and community involvement in student learning. In New South Wales, the program is funded by VFFF and delivered by Australian Schools Plus.
To achieve its goals, Fair Education provides support to participating schools through:
coaching and mentoring for school leaders
funding of a school‐focused project.
The CIRES research team adopted a mixed-methods approach for the program evaluation, to draw on a variety of data sources including:
online surveys and interviews of teachers, parents and school leaders
documentation provided by Australian Schools Plus on Fair Education schools
administrative data (e.g. attendance rates, school NAPLAN results).
One of the most important parts of the evaluation was conducting annual in-depth interviews with school leaders across participating schools.
The final evaluation report draws together the findings from across the evaluation period, 2016 until the end of 2019, to assess the implementation and impact of Fair Education.
The report also reflects on lessons from Fair Education for future government reforms or philanthropic bodies that wish to support disadvantaged schools in delivering improved outcomes for students and families.
Key reflections include:
Any broader application of Fair Education needs to take into account that its key benefit is derived from its independence from government.
The competitive selection process to join the program was important.
The design of Fair Education empowered school leaders to drive the improvements on their own terms.
The three-year project funding and regular coaching visits supported schools to maintain a momentum towards their own objectives.
Fair Education provided school leaders with the opportunity to learn from one another and share their ideas about how to improve family and community engagement. This helped schools to develop authentic initiatives to support improvement, in contrast to traditional, systemic approaches to drive change.