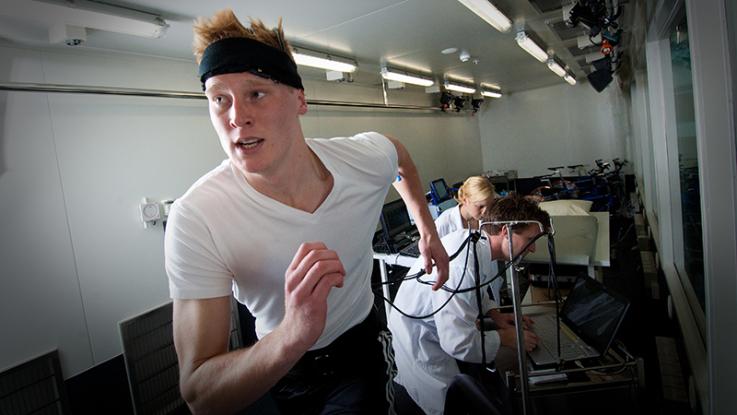 The answer to why some people get different results from the same physical workout could be answered as part of a Victoria University study exploring the role of genes in unlocking physical performance.
Dr Nir Eynon and his team at VU's genes and exercise biology group are examining the genes and molecular pathways that contribute to muscle health through an international multi-centre Genes and Skeletal Muscle Adaptive Response to Training (Gene-SMART study).
The results could be used to develop personalised exercise programs according to a person's genes, with a particular emphasis on the presence or absence of variants of the alpha-actin-3 gene – often referred to as the human speed gene.
While previous research shows that sprinters tend to have particular variants of this gene when compared with endurance athletes, Dr Eynon's study suggests that these genetic variations may be key to predicting better response to exercise, as well as better efficiency of the powerhouses of muscle cells – known as mitochondria.
"When people with this genetic variant work out, we think that their muscles work even harder to produce greater amounts of energy compared to those without those variants," he said.
Further research could be used to customise exercise programs based on these genetic variants to prevent or manage chronic diseases associated with decreased muscle function, such as osteoporosis or diabetes.
Join the gene SMART study
Registration is now closed to participate in the study.
Dr Eynon is an internationally recognised expert in the field of genetics, molecular biology, and exercise. He currently co-leads a large international genes and exercise research group (The Athlome Consortium) collaborating with other world-leading researchers in the field.
The National Health and Medical Research Council (NHMRC) recently recognised Dr Nir Eynon as one of Australia's top early-to-mid-career researchers, awarding him a highly competitive Career Development Fellowship for his ground-breaking work on genes.