The Gene SMART Study aims to identify genes and molecular mechanisms underlying the variable response to 12 weeks of high intensity exercise training.
The study is ongoing. Male and female participants are welcome.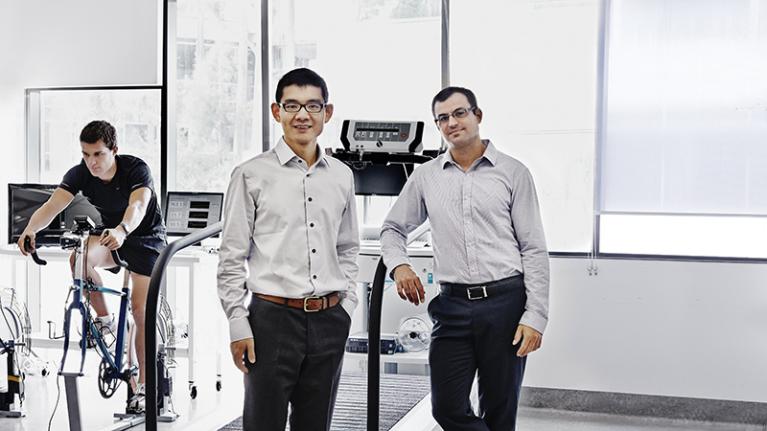 About the Gene SMART study
Most Australians are overweight and do not meet the national recommendations for physical activity, which increases the prevalence of many chronic diseases. Alongside diet, exercise plays an essential part in tackling the increasing burden of chronic disease, and increasing the number of years spent in good health. However, people have a remarkably different response to similar exercise, and the factors that underpin these differences are unclear. 
The Gene SMART (Skeletal Muscle Adaptive Response to Training) Study, led by Professor Nir Eynon and his group (Genetics and Epigenetics of Exercise),  is a tightly controlled exercise training study that aims to identify genes and molecular mechanisms (e.g., epigenetics) contributing to healthy ageing, and sex-specific differences in response to exercise.
The Gene SMART Study is ongoing and is supported by Australian Research Council (ARC) and the National, Health and Medical Research (NHMRC) funding. 
Media appearances
The Gene SMART Study and researchers have appeared in the following videos and websites:
Benefits of participating in this study
Results from past and current participants are being analysed. 
We are looking for 18- to 65-year-old men and women to participate in a 12-week high-intensity exercise program to assess their Skeletal Muscle Adaptive Response to Training (SMART).
As a research participant you will:
be offered a cash reimbursement of $200 for your time
train in

state-of-the-art facilities

at our

Footscray Park Campus

supervised by qualified sport scientists with years of experience
be provided with feedback on your performance in various fitness tests (for example VO2max) and gain a greater understanding of your own fitness
potentially gain significant fitness improvements.
From your participation in this project you will also gain experience and knowledge on how physiology and molecular studies are undertaken, which might be beneficial for your own understanding of the human body.
What participants are required to do
Participants are asked to perform exercise testing and training 3 times per week for approximately 18 weeks.
This involves the following phases:
Explanation of the tests & training sessions in this study