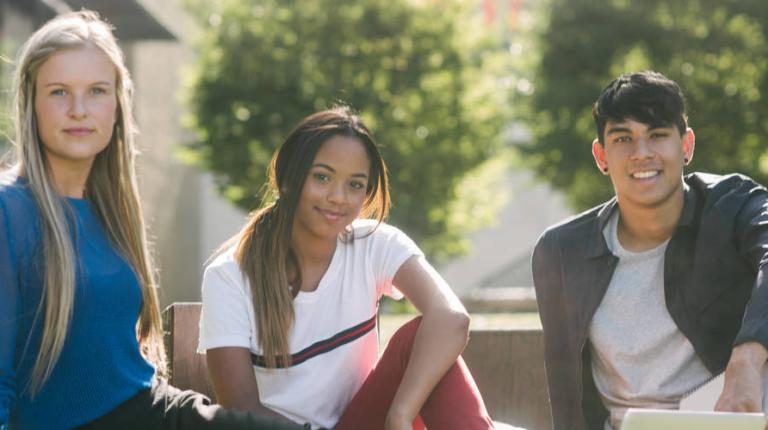 VU will continue reinventing tertiary education in Australia by extending the block mode of teaching across all undergraduate courses by 2020. We will also begin delivery of block model to postgraduate courses in 2021.
Nearly three-quarters of VU students support extending the block model, as highlighted in a recent survey of over 1,000 First Year Model students.
Roll out to follow student progression
The block mode of teaching will be extended to second year subjects next year, and third and fourth year subjects in 2020.
Students who started at VU this year will undertake all of their studies under the block mode throughout their degrees.
Vice-Chancellor Professor Peter Dawkins described the change as, "one of the biggest student-centred, staff-led and community-integrated transformation programs ever undertaken in higher education in Australia."
The decision follows this year's successful roll out of the First Year Model, with 88% of first year students positive about their learning experience. 
"We are constantly rethinking the University experience through a student lens. This re-imagining of how we deliver tertiary education drives better student outcomes through more active and collaborative learning, in small groups, taught in short, in-depth four-week blocks of study, one subject at a time," Professor Dawkins said. 
Block model success indicators
Pass rates have improved from an average of 72% in 2017 to 90% in Block 1 of 2018 and 85% in Block 2, even though assessments have stayed the same.
Commencing student load has increased by 6%.
Student retention is currently at 89%.
A block timetable enables students to:
accelerate their learning and graduate earlier if desired
slow down their learning because of other life events
spread their study across a year, dipping in and out as necessary for study, work and lifestyle.
While an Australian first exclusive to VU, the block mode of teaching has already been proven internationally in progressive educational institutions in places such as Sweden, Canada and the United States.