A year in review, VU & the Western Bulldogs Community Foundation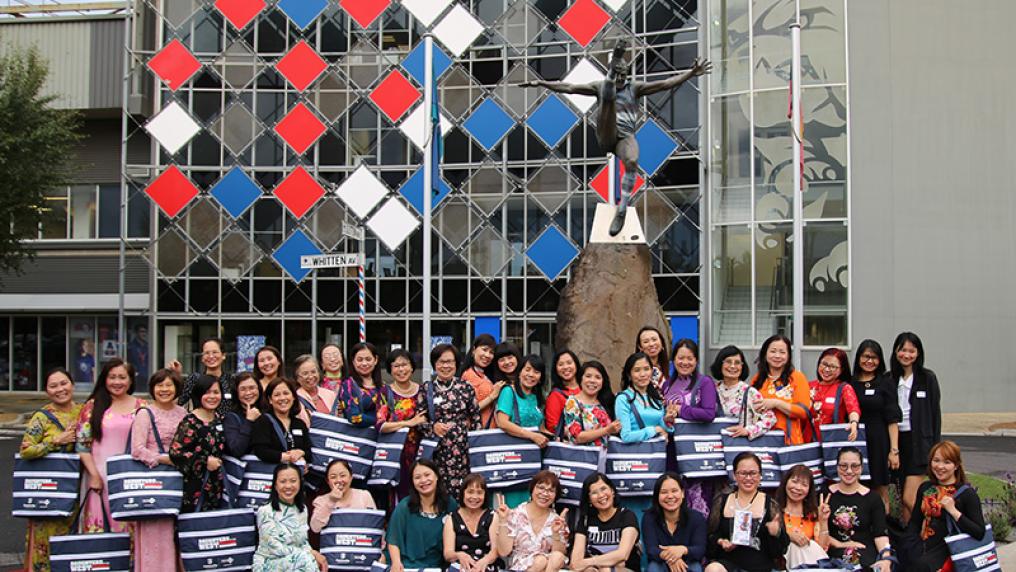 A year in review, Victoria University and the Western Bulldogs Community Foundation partnership.
Monday 7 February 2022
Victoria University (VU) and the Western Bulldogs Community Foundation work together to deliver programs for students and members of the community in the west of Melbourne.
The pandemic has had a deep and complex impact on the community of the West of Melbourne. With job and income losses, mental health issues on the rise, and health and wellbeing on the back burner, many have felt the effects of the ever-changing landscape of COVID-19. Now more than ever, community engagement programs such as those delivered by the Western Bulldogs Community Foundation are paramount.
VU has continued to work with Foundation throughout 2021 evaluating the programs and supporting their co-design to make the program delivery relevant for today's challenges.
Over the course of the year, 93 students participated in placement opportunities across the Foundation, some even doing so remotely. Hailing from exercise science, psychology (undergraduate and postgraduate), community development, youth work, and sports science, this was a fantastic demonstration of the breadth of VU's engagement.
Evaluation highlighted significant improvements in the health and wellbeing of participants and that the Foundation and their programs are making significant impact on the lives of those in the west.