Victoria University provides all current students with a free email account when you enrol.
VU uses student email for notifications and updates. It's important to check your account regularly.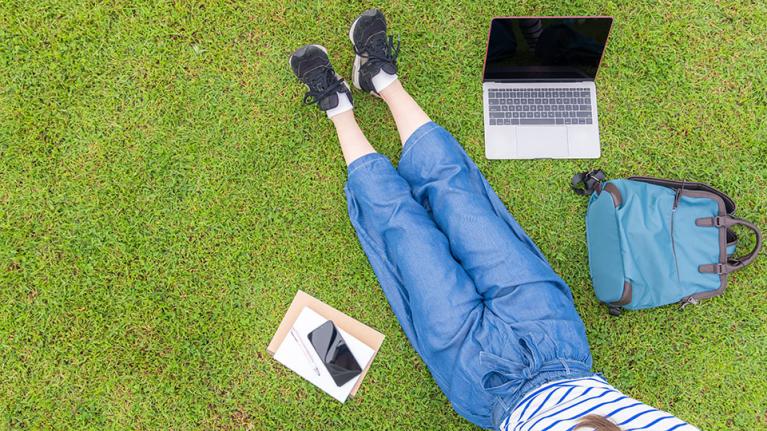 Accessing your account
We will contact you via student email with:
course updates
information about events
messages from your lecturers and students
important administration issues.
Your email account is activated within 48 hours of successful enrolment at the University.
You can access your student email through a web browser using this easy to remember URL: www.vu.edu.au/studentemail
Set up email on your mobile device
For the best experience on IOS and Android we recommend installing the Office365 Outlook app.
Follow these simple steps to install the Office365 Outlook app on your device:
Install the app by searching the

iTunes store

or

Google Play

for the 'Microsoft Outlook App'.
Sign in with your full email address and a blank password.
You will be redirected to MyVU where you will need to login with your username (i.e. ) and your MyVU password.
Your email account is now configured.
Forward your student emails to a personal account
If you have a personal email account that you check regularly, you can redirect your VU student email so it's automatically sent to your existing email address.
To forward your student emails onto your personal email account*, follow these steps:
Log into your student email account
Go to the settings cog icon in the top left corner and select options from this menu
Under Mail, and Accounts headings select Forwarding
Click on Start Forwarding
Type in the address for email to be forwarded to and select whether to keep a copy of forwarded emails in your Office 365 email.
Important emails from the University that are normally sent to your student email address, will now be sent to your preferred personal email address.
* Victoria University cannot guarantee the delivery of any email forwarded to an external email account. Keep a copy of emails in your student email account and regularly log in to your account.
After completing your course
Your VU student email, Office 365 subscription and other VU technical services will continue to work until approximately 4 months after you complete your course. This is not the day you pass your exams, or your graduation day, but the day where your course status is recorded as "completed". 
If you completed your studies prior to September 2023, you will not be able to access your VU student email after 28 February 2024. 
Please download any emails or files from your OneDrive account you want to keep before your access expires.
We will notify you when you reach the last month of your access. This will be sent to your VU email address.
Visit AskVU to get your questions answered about student emails
Features, guides & help
As a VU student, you can download and install Office 365 ProPlus for free on up to 5 personal computers/devices.
Office 365 email provides you with access to:
50 GB of email storage using Microsoft Outlook Web
calendar
multiple browser support.
You can also set up a personal Microsoft account at www.onedrive.live.com. A personal Microsoft account will give you access to OneDrive for online storage and other Microsoft services.
Note: Victoria University does not administer this personal account on OneDrive and cannot reset passwords.
Visit the Office 365 help site for guides and FAQs.
Contact us
Need help?
IT Customer Support can provide assistance with IT service requests and queries, contact us by:
Other options
If you have any other questions you can: