When studies enrich the mind & the soul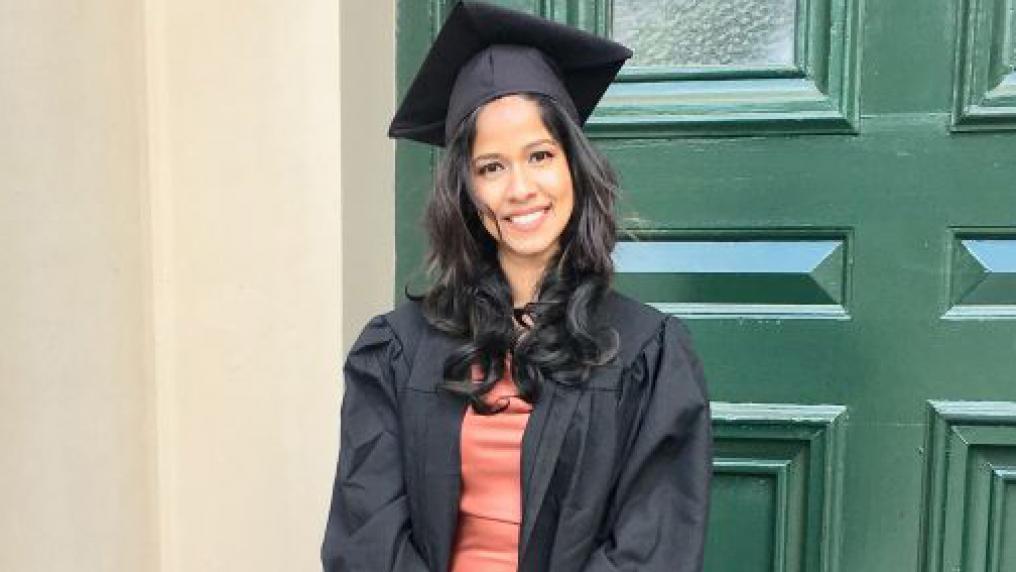 One of the most interesting outcomes from all of my on-campus activities was the improvement in my grades. Feeling so motivated had a positive influence on my studies.
Nayanthi Jayawickrama
Bachelor of Business (Accounting/Information Systems Management)
When recent graduate Nayanthi Jayawickrama first set her sights on studies towards a business career, she pictured a future of lectures and books. She soon discovered so much more at Victoria University. This previously reserved student found a real place to call home with volunteering and mentoring roles, social activities, and the VU Block Model improving both her grades and her wellbeing.
Now completing an accounting information internship, on graduation day Nayanthi says she's "so excited" to be entering the next chapter of her career.
Pursuing her passion
"Since high school I've been inspired by entrepreneurs who improved the world with their innovations. I chose to pursue a career in business and accounting, as I enjoy working with numbers. And with technology so increasingly important, I chose Information Management Systems as my second major.
"Before coming to Australia from Sri Lanka I did my research about different universities and I was attracted to the pictures of a spacious and lush Footscray Park Campus. My sister had also told me about VU's global reputation."
Support & engagement with the Block Model
I always recommend the VU Block Model because it helps to build rapport with lecturers and other students. In big lecture theatres, speaking up can be intimidating, but with the Block Model, I'm happy to engage with the small number of students in each class. Many of the lecturers become mentors and provide networking opportunities too.
"The VU Learning Hub provided me with academic support – I loved it so much I gained a paid role as a VU student mentor. I also became an International Host Leader and a VU Vollie (volunteer), which has created some really fulfilling experiences."
Activities with unexpected outcomes
"Before I started working and volunteering, I felt awkward and shy – but my experiences have given me confidence and I feel I could talk to anyone now. I've learnt a lot from engaging with VU's culturally diverse community.
"But one of the most interesting outcomes from all of this was the improvement in my grades. Feeling so enthusiastic and motivated has positively influenced my studies.
"I joined the VU Employ program and completed the master classes, which help to develop employability skills in interviewing, elevator pitching and creating a personal brand. Through the program, I was also fortunate to gain guidance from an amazing mentor, Sathish Radhakrishnan, Project Manager and Senior Business Analyst at NAB.
"With the networks I've made, I'm confident that my career dreams in Fintech will come true.
"I never imagined I would improve in all the ways I have when I joined VU."