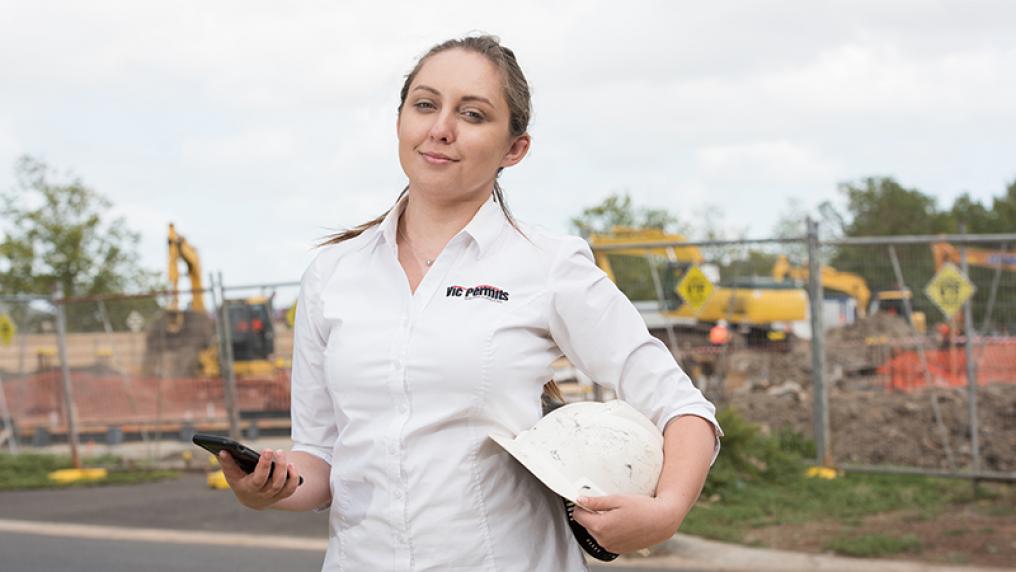 I love my job – it's so rewarding to work on building projects and think, wow, I was involved in that!
Violetta Jakielaszek
Building Surveyor
Violetta Jakielaszek's study pathway from TAFE to degree has led to an exciting career in the thriving Building Surveying industry.
"Growing up, I recall being surrounded by the building profession, with my dad working in the industry as a site supervisor.
"I chose to pursue Building Surveying as a career because it was something a bit different. I found it fascinating and I enjoyed the courses even more once I started.
"After finishing school, I first studied the Diploma of Building Surveying, which gave me a pathway and credits toward the Bachelor of Building Surveying . This meant there was no time lost, and I had gained the confidence to transition into uni studies.
"The teachers work in the industry, so they bring all that current knowledge and experience to their lessons. They are very supportive and approachable and they always make time to help when you need it.
"The course was also flexible and allowed me to get experience in the industry. I undertook work placements during my studies with a builder, building inspector and a building surveying office, and towards the end of my final year I started working for Vic Permits building surveyors .
"My practical placements helped me gain an understanding not only the theory, but how the industry really works. It was great to apply what I'd learnt in class to the workplace while I was still studying.
"I love my job – it's so rewarding to work on building projects and think, wow, I was involved in that! It's a career in which you challenge yourself daily as there's always more to learn."
Courses studied
Diploma of Building Surveying CPC50108 (no longer offered)