From student to electrical engineer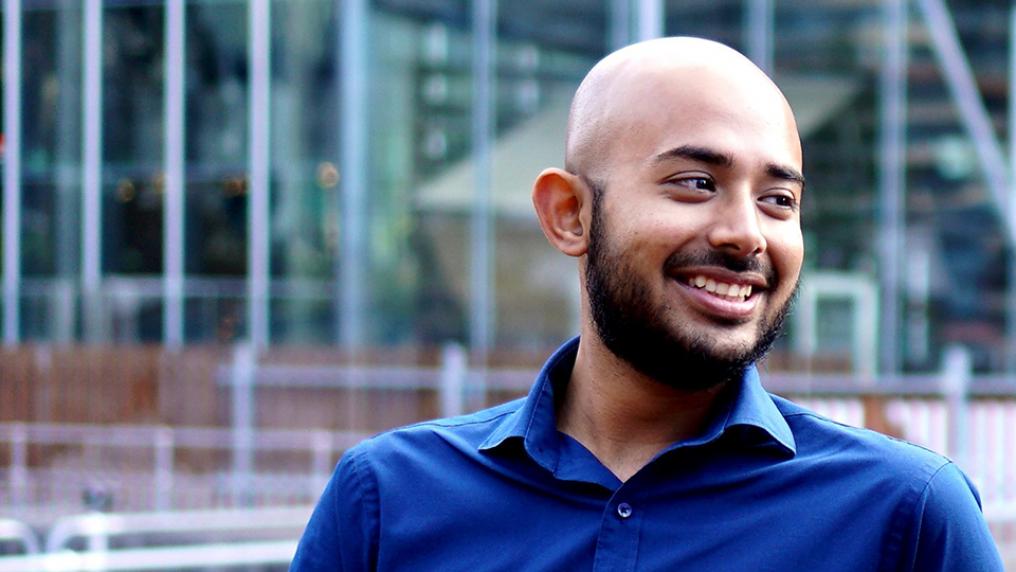 I am extremely proud of being an alumnus of VU and would do it all over again if I had the chance.
Adnan Alam (Bangladesh)
Bachelor of Engineering (Honours) (Electrical and Electronic Engineering)
A summer job at Metro Trains Melbourne has become a year-round, permanent passion for Victoria University (VU) alumnus Adnan Alam.
Adnan credits the hand-on, practical skills he gained during VU's Bachelor of Engineering (Honours) (Electrical and Electronic Engineering) to his swift entry to the workforce, where he is employed as a secondary systems engineer at Metro Trains Melbourne (MTM).
"The mix of problem-based learning projects and extracurricular activities that I had the opportunity to work on during my time at VU helped me to land my job at MTM.
"As well as developing my understanding of the fundamentals of power engineering, VU taught me to be resourceful and to ask questions.
"All of these skills I use on a regular basis, whether it be to design traction power substations for the Level Crossing Removal Program or doing root cause fault analysis.
"In my short career so far, I've had the immense pleasure to work on some major city-shaping and innovative projects where I can look back on and be proud of my contributions to society."
Born in Oman to Bangladeshi parents, Adnan came to Australia as an international student in 2014, attracted by VU's comprehensive electrical degree, affordable tuition fees and hands-on approach to learning.
In his first year he led a team to the regional finals of the Engineers Without Borders Australia Challenge by designing a scalable water filtration system using limited materials, and later completed a summer research scholarship through VU on the effects of wind power systems on grid stability.
I cannot stress how beneficial each of these programs has been for my development – they taught me how to not only be a better leader and team player, but also a better engineer.
"The course itself also had multiple problem-based learning units which helped me to develop my abilities by putting everything we were taught into real-world settings, where we had to work together to develop solutions to challenges."
During his degree Adnan says he made use of VU's many services, including international student support, student advocacy and career advisory.
"I found these teams to be extremely knowledgeable and very helpful in the resolution of any issues, helping me to practice for interviews and providing feedback on my resume.
"I am extremely proud of being an alumnus of VU and would do it all over again if I had the chance."
Course studied
Bachelor of Engineering (Honours) (Electrical and Electronic Engineering)